2-IN-1 Multifunction Electric Grill & Hot Pot
Hot Pot Grill
Electric Barbecue Pan
Separated Hot Pot Electric with Grill
Large Capacity Non-Stick Pan
Temperature adjustments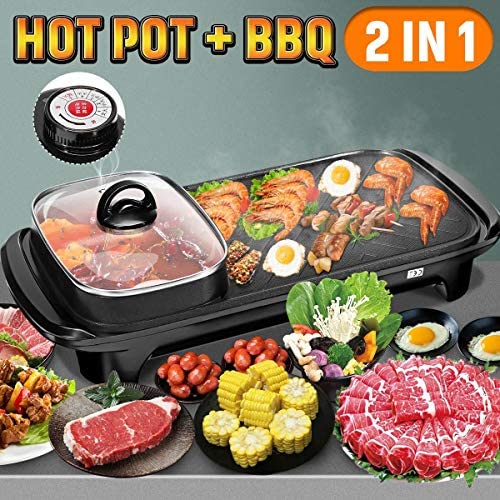 TWO IN ONE HOT POT GRILL : Save Money. Eat Healthy & Happily at home. With this electric tabletop BBQ Grill, you can barbecue steaks, seafood, vegetables, shellfish, pasta, etc; Enjoy 2 flavor/taste Shabu Shabu with divided hot pot. (*It is capable of being used on 110/120V and 220/250V and does not require a converter or transformer. *Actual Product Dimensions without handles: 18″x9″x4.25″)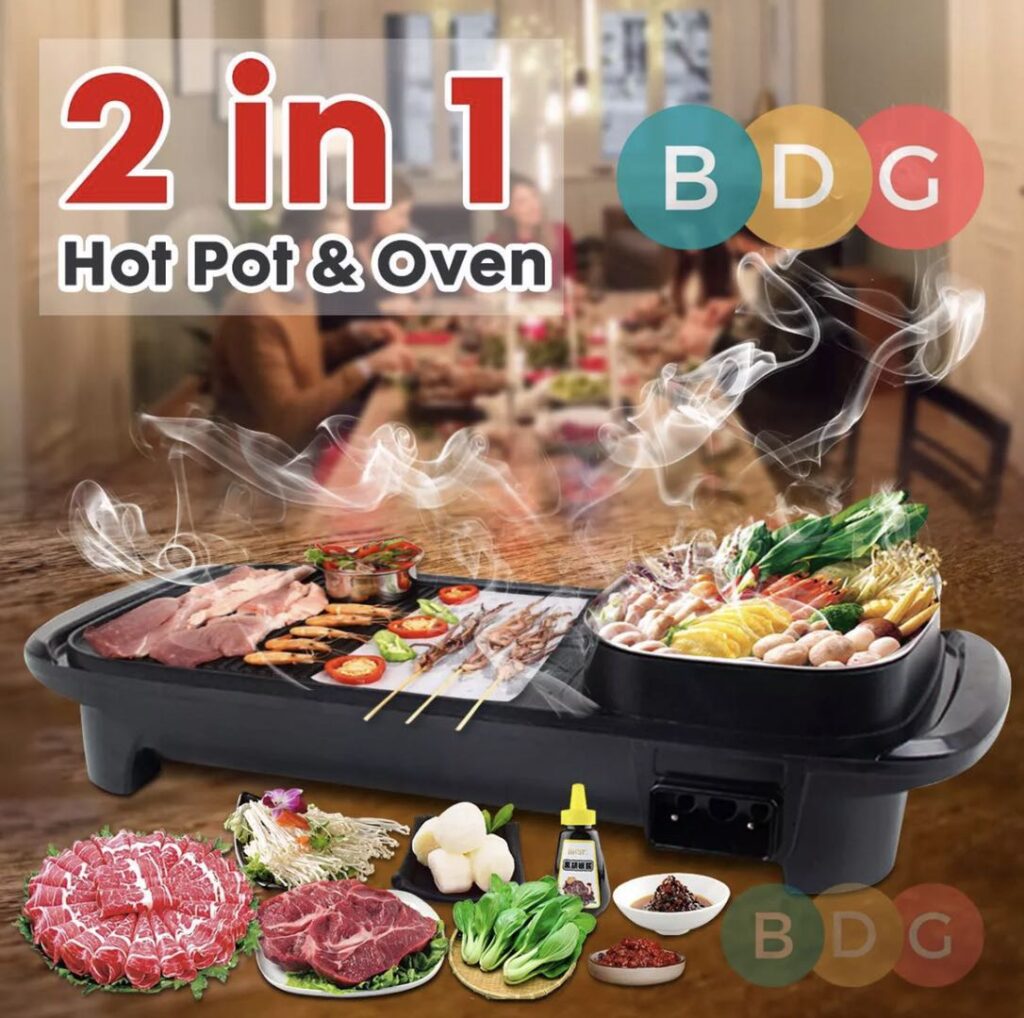 SAFE & FAST HEATING : Healthy Material, Made of Super thick Alloy , plug splash-proof design, healthy washable non-stick coating, PFOA and BPA free. U-Cast aluminum body improving combustion efficiency, energy-saving;
600W Power. Pot material : Aluminum/Phenolic resin. Size : 20.5 x 9.5 inch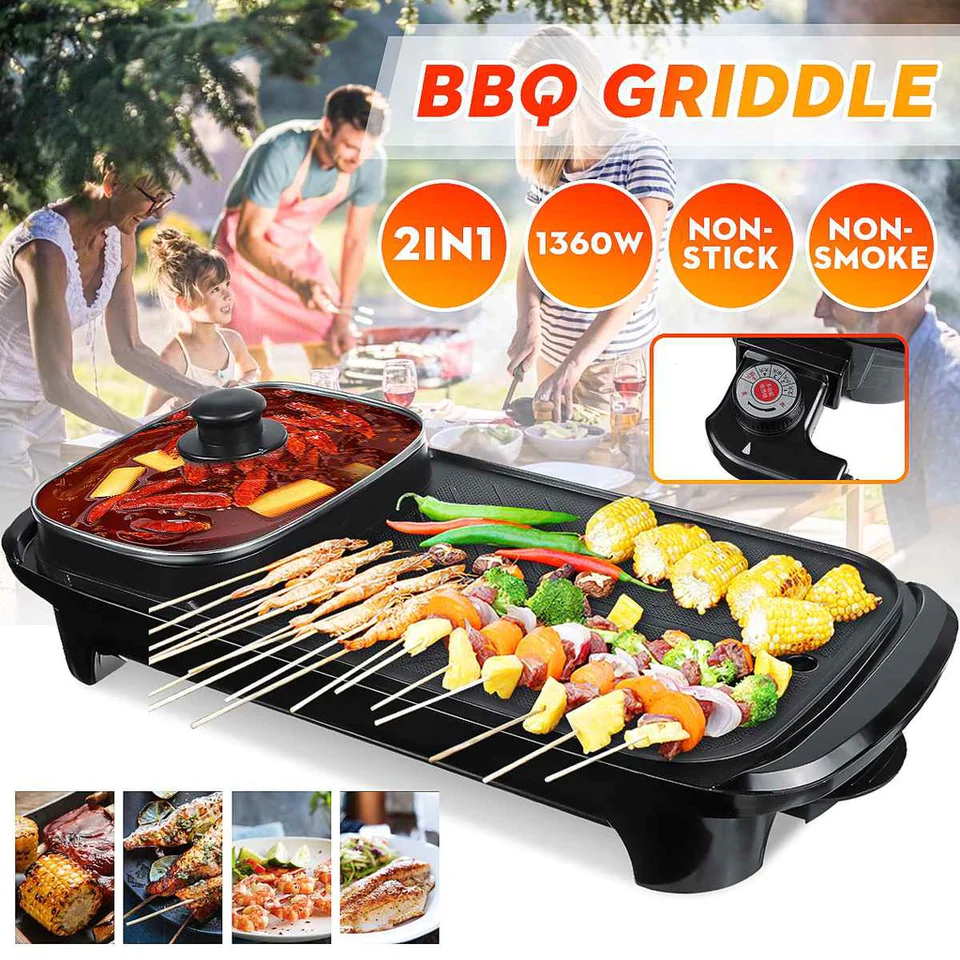 OIL LEAKAGE PORT : Oil Tank-Can filter out excess oil, no need to worry about the inconvenience caused by excessive oil during barbecue.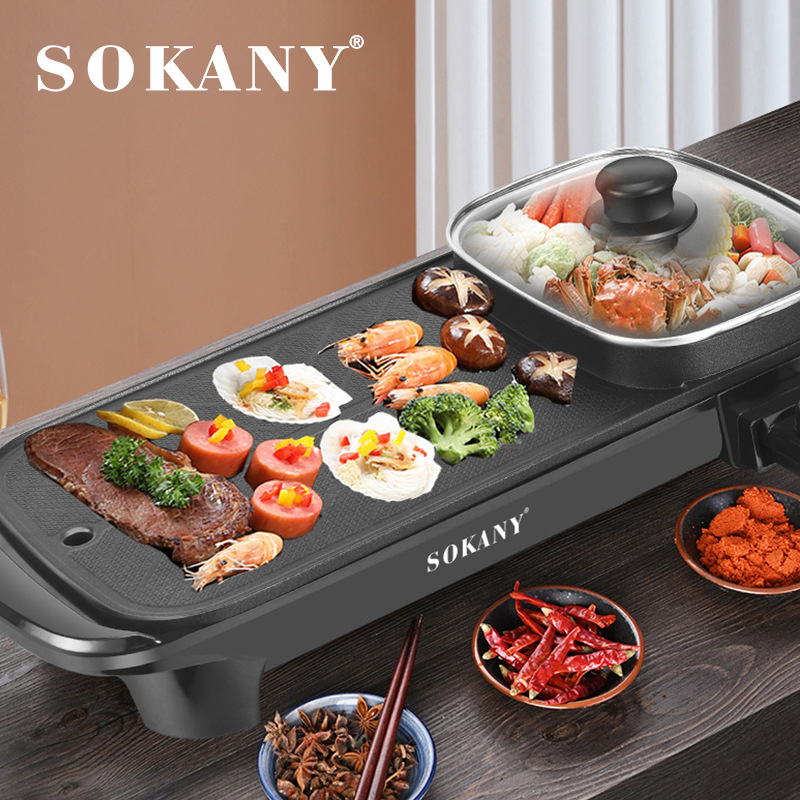 【Independent Dual Temperature Control】5 levels of temperature. Smart independent temperature control in the barbecue area and cooking area can be switched.You can choose the heat settings separately, one for the pot and one for the grill.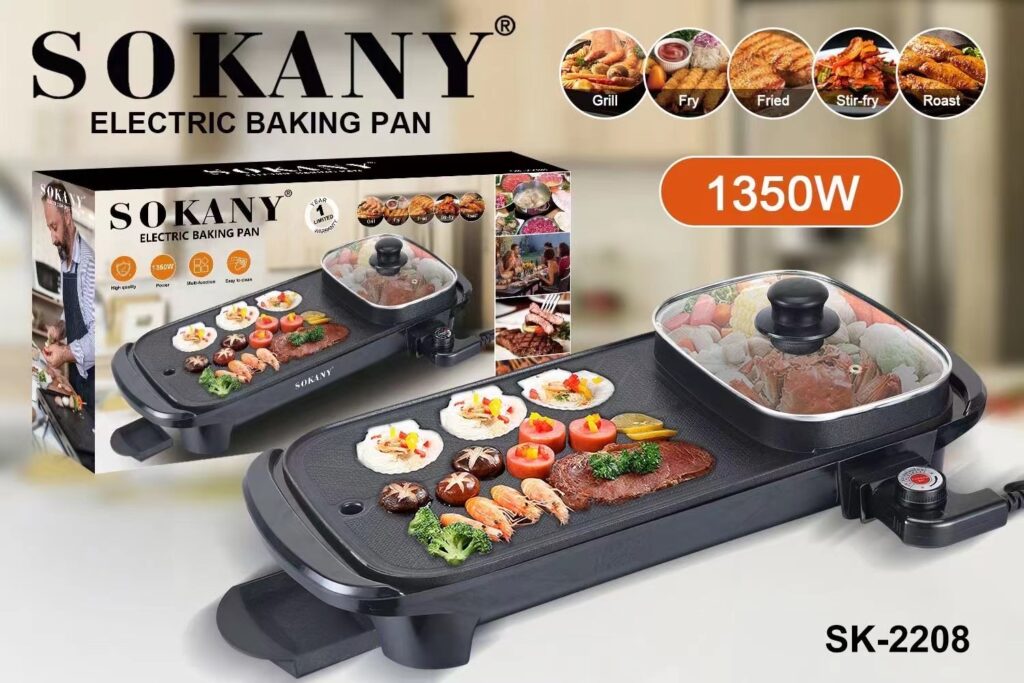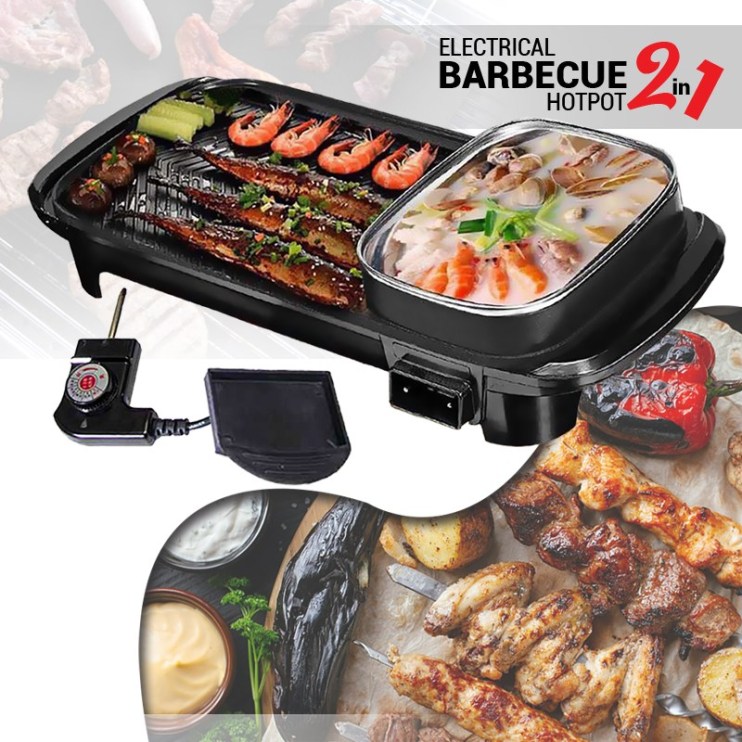 【Safe & Fast Heating】Heat collectg heating, with 2000W &1000W tube, 110V voltage, and high thermal efficiency.When the temperature is too high, it will automatically power off,which is a safe choice over similar products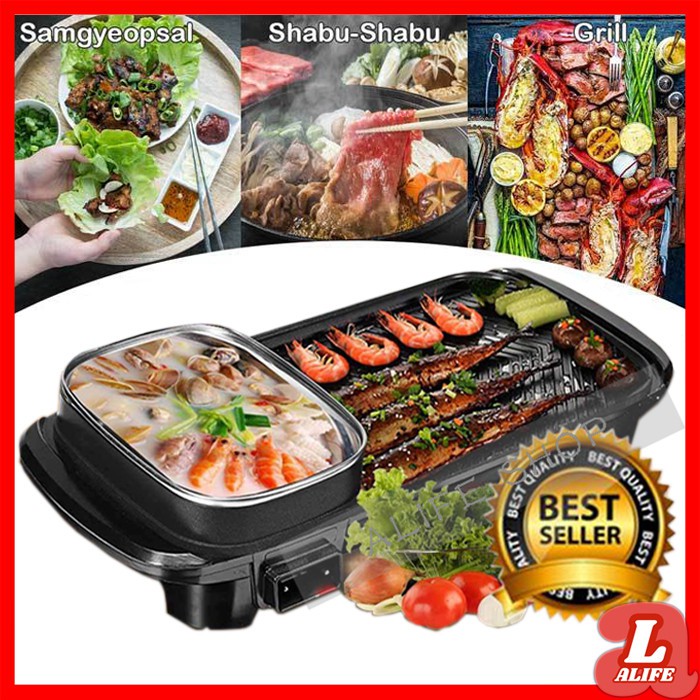 【Easy to Use and Clean】CLORIS multi-function Grill and Hot Pot is separated from the pot for thorough cleaning. The frying pan oil is automatically dropped to the oil tank through the oil discharge port, wipe it with a soft cloth when washing.

【Smokeless and Safety】Made of safe materials and PFOA and BPA free, CLORIS Electric Grill and Hot Pot didn't really leave any weird smokey grilled smell in the dinning/living room.When you use it for the first time, there will be an odor within a few minutes, which is caused by the heat of the protective oil, it is normal.
Offer valid while stock lasts (For enquires, please call 08087888295)
All orders within Lagos, Rivers and Abuja are on payment on delivery; However, ₦2,000 commitment fee is required to validate all orders outside these (3) locations, then balance will be paid at the point of delivery
Please note that we incur additional cost for every failed delivery and/or customer unavailability.  Therefore, kindly be sure that you will be available to receive your order before your place it
Kindly complete the form below to proceed with your order