2-in-1 U-Shaped Neck Pillow With Gooseneck Tablet Phone Holder, Memory Foam Nap Pillow with Flexible Phone Reading Holder
This hands-free phone holder allows you to firmly clamp the phone, adjust the viewing angle and create an ideal way to sit, relax and enjoy your favorite programs anywhere.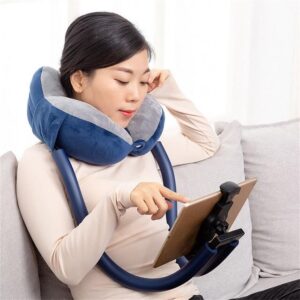 just strap it around your neck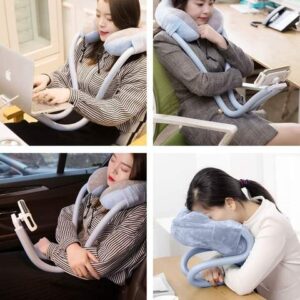 Filled with memory foam, the rebound effect is good that you can squeeze it randomly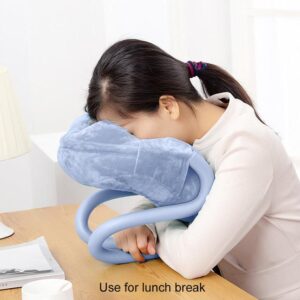 Innovative design provides the best comfort and his memory foam neck pillow can support your head on an airplane or car.
The U-shaped neck pillow is filled with high-density foam, which can better support your head and neck and reduce your stress and tension when you rest or sleep during the travel. 
It is lightweight and portable, so you can use it on your bed or in a car or airplane. This neck pillow is also covered with soft and breathable plush fabric, which is gentle on sensitive skin and helps you keep cool and comfortable.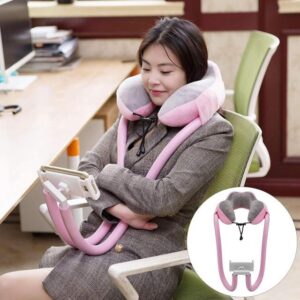 Specification:
Mobile & Tablet Holder (4-10 inches)
Item Name: Gooseneck Phone/tablet Holder
Material: PP Cotton, Foam
Features: Foam Particle, Easy to Adjust, Soft
Size: 30cm x 30cm x 13cm/11.81″ x 11.81″ x 5.12″(Approx.)
This 2in1 Pillow is carefully designed to provide optimal support for your neck, shoulders and head, and offers you the best comfort while using your phone to watch movies.
ORDER NOW BEFORE PROMO ENDS AND PRICE BACK TO ₦35,000
All orders within Lagos are on payment on delivery
PLEASE NOTE THAT COMMITMENT FEE OF ₦2,000 IS REQUIRED TO VALIDATE ALL ORDERS OUTSIDE LAGOS WHILE BALANCE OF ₦23,000 WILL BE PAID AT THE POINT OF DELIVERY

KINDLY PAY THE COMMITMENT FEE TO THE COMPANY'S ACCOUNT BELOW
ACCOUNT NAME: JUST RIGINAL ENTERPRISES
ACCOUNT NO: 0646229758 (GTBank)
Call/Whatsapp us for more enquiries on 08111113352
KINDLY PAY THE COMMITMENT FEE TO THE COMPANY'S ACCOUNT BELOW​
ACCOUNT NAME: JUST RIGINAL ENTERPRISES
ACC NO: 0646229758 (GTBank)