RECHARGEABLE MOSQUITO KILLER RACKET
AN ECOLOGICAL WAY TO GET RID OF MOSQUITOES AND SAY NO TO MALARIA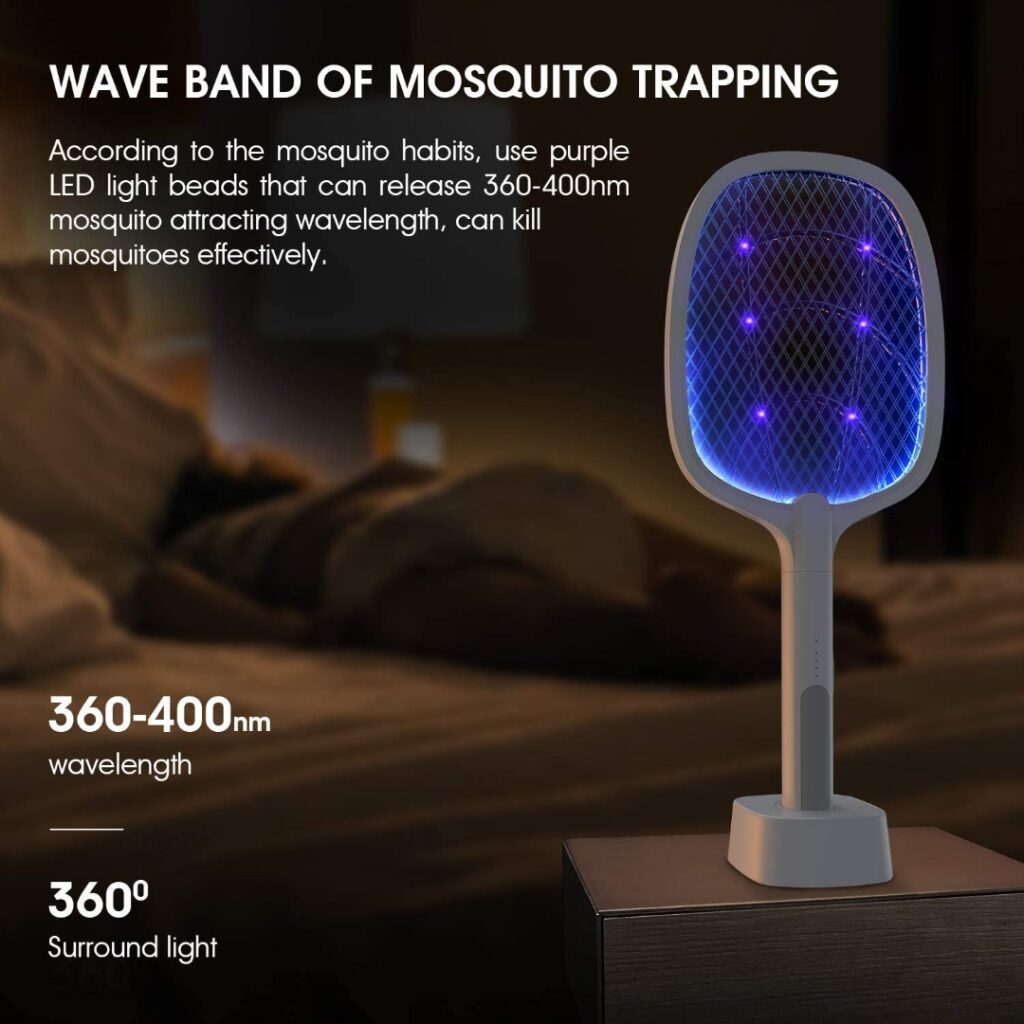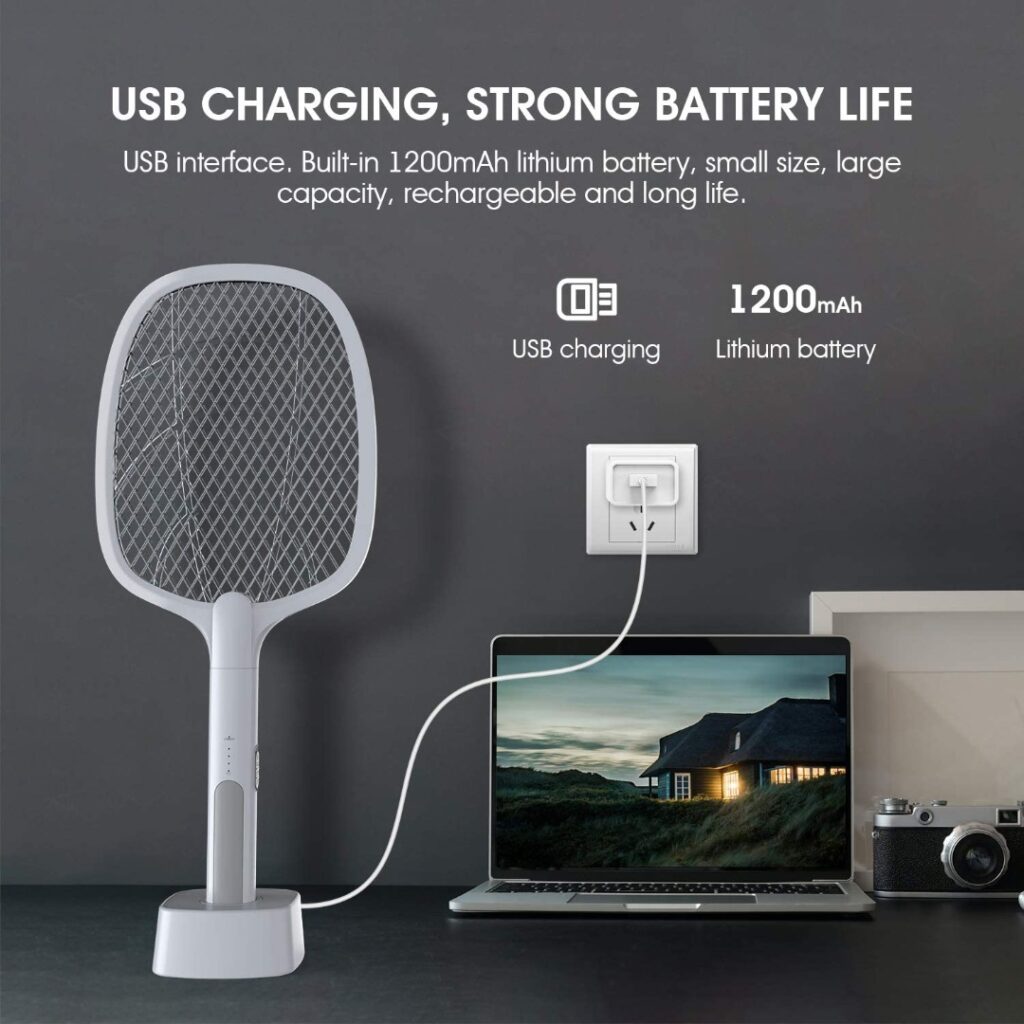 Featuring a 4,000-volt grid, our electric bug zapper is a modern take on the traditional fly swatter. Instantly eliminate mosquitos, flies, fruit flies, gnats and other pests in a single swing. More reliable and faster than a fly trap!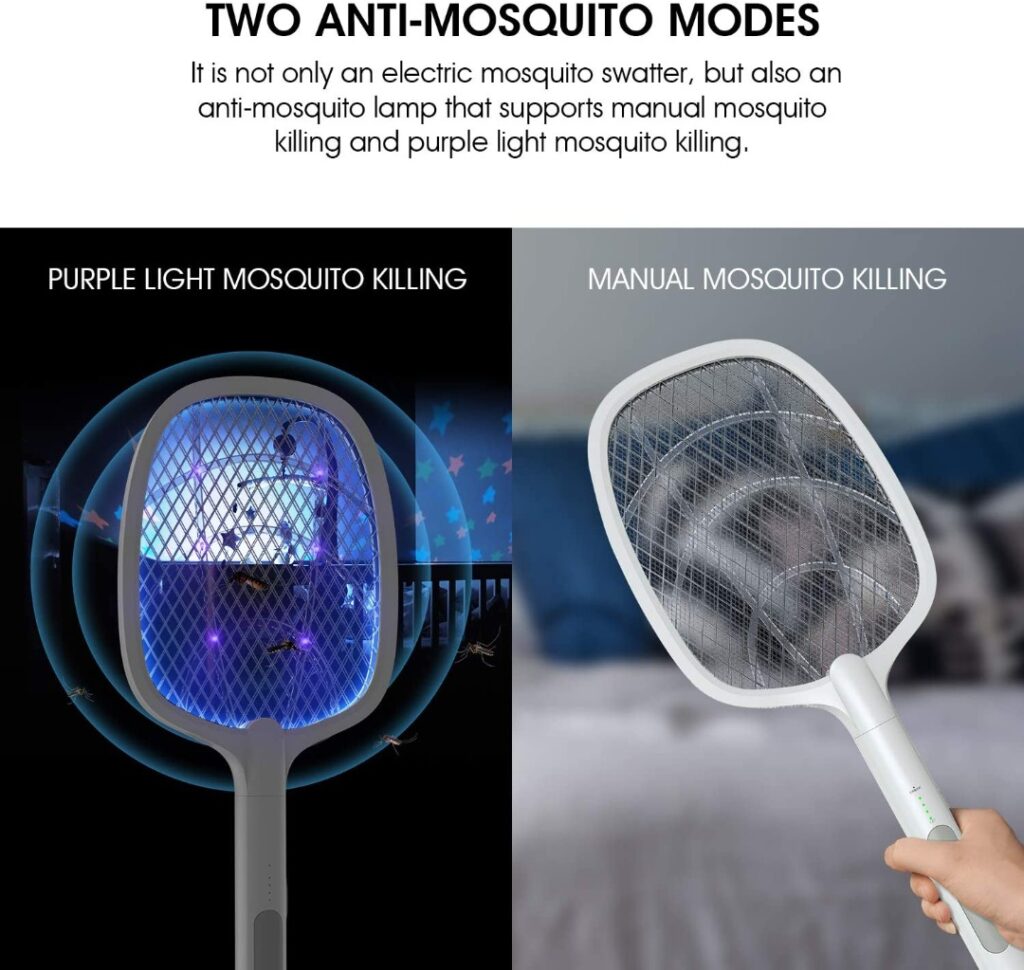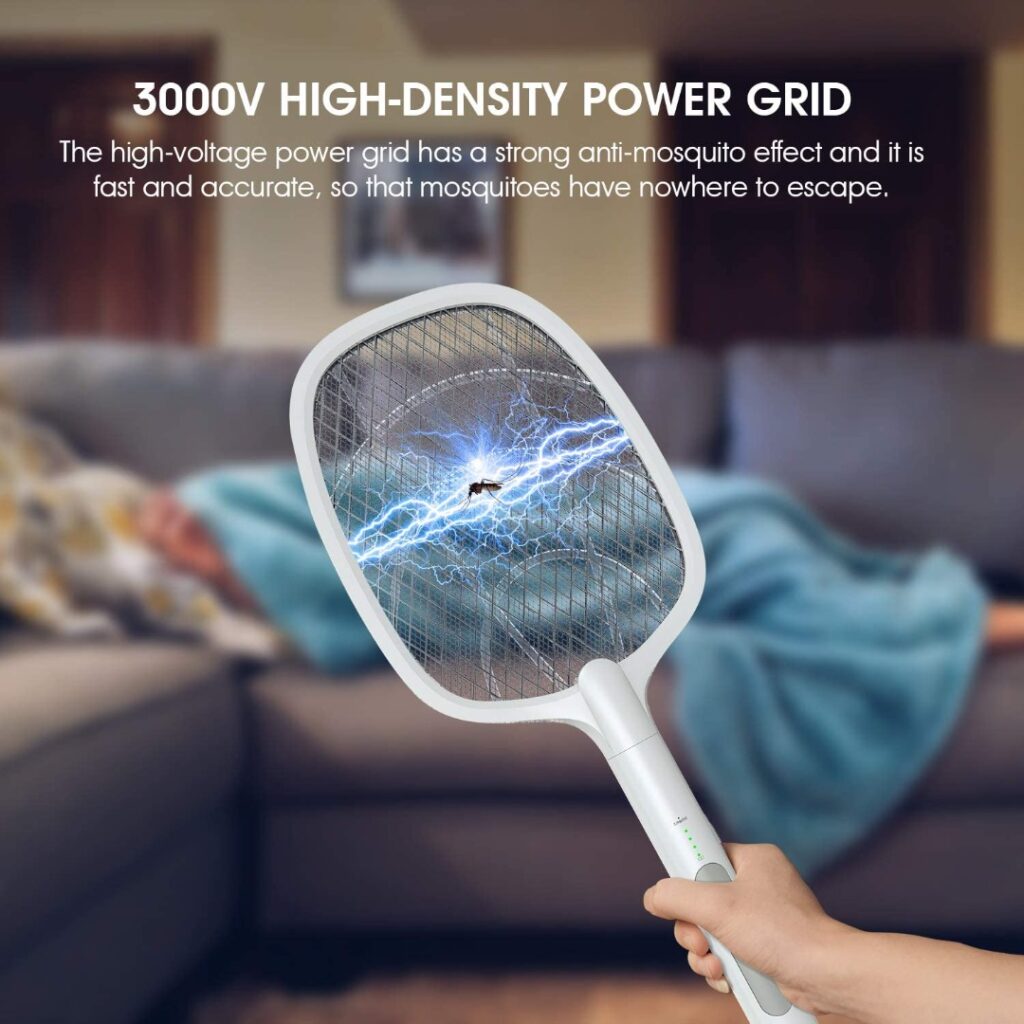 [ULTRA SAFE GUARANTEE] It is no radiation, non-toxic and chemical-free, and is extremely silent, being ideal for the baby nursery or adult bedroom Safe for human health and environment.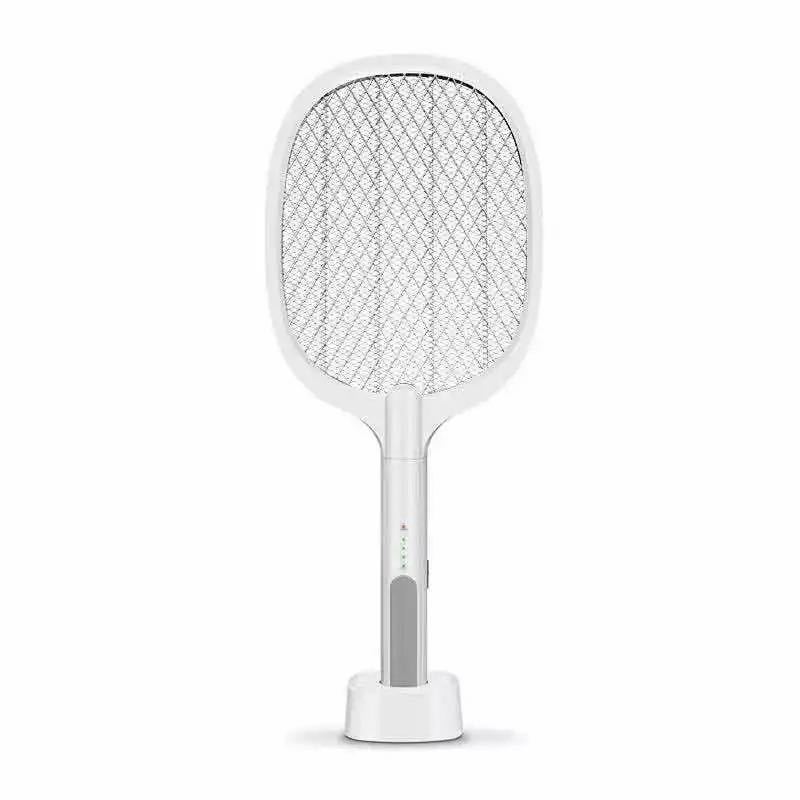 The Zap It! bug zapper can be not only be used as an indoor bug zapper, it can be used as an outdoor zapper too! Whether you're camping, hiking or enjoying a family picnic, our portable electric mosquito swatter allows you to zap anytime, anywhere. Featuring a super-bright built-in LED, you can even use it at night!
For quick, convenient charging, plug in your fly zapper using the included USB cable. As powerful as it is efficient, the built-in Lithium battery offers up to 10,000 zaps on a single charge!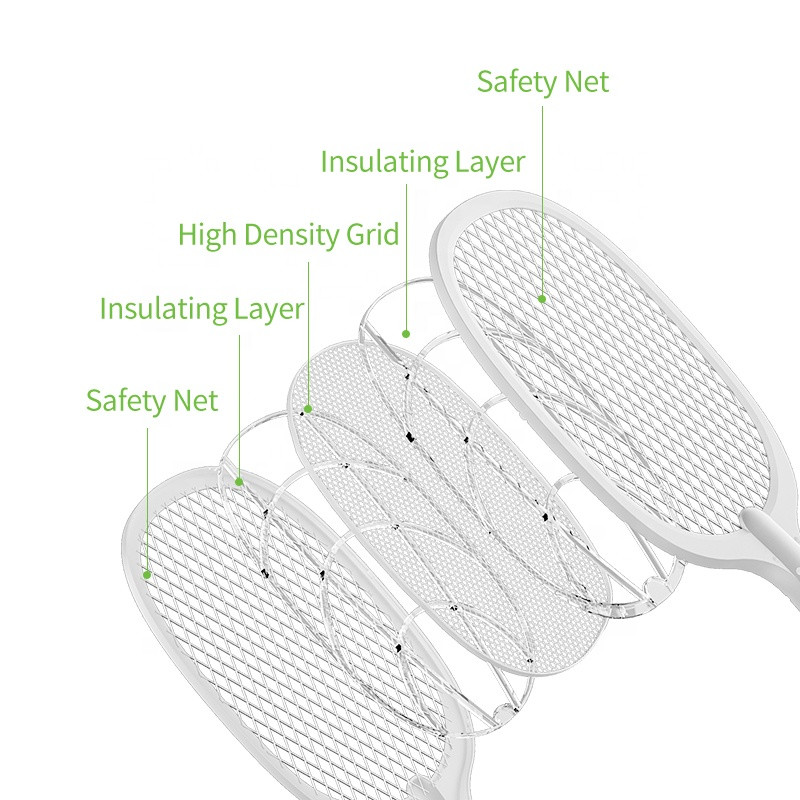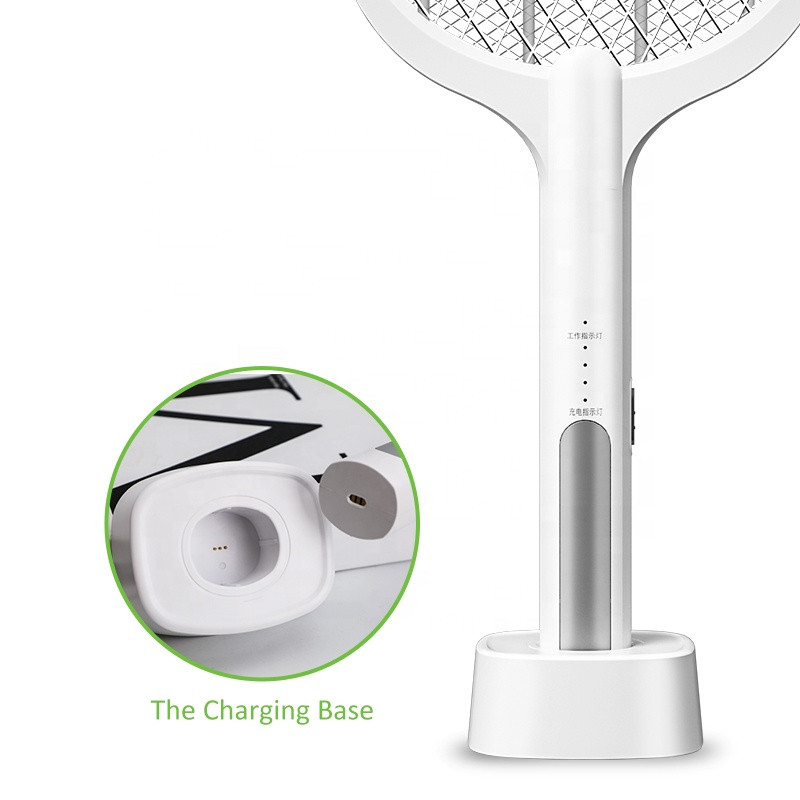 With an activation button and glowing indicator light, there's no need to worry about accidental zapping – you'll know when the racket is active! There's even a triple-layer safety mesh, offering extra protection when the racket is electrified.
Place place it 0.8-1.2m on an elevated surface(table, or chair) for better effect
Please keep it away from water or other liquid and use it on a dry, stable, flat and horizontal surface
Please clean the storage box frequently to avoid blocking air inlet or outlet
Please avoid direct skin contact with the racket surface
Put off other light sources and shut doors and windows
Mosquito killer can be used in bed-room, hall, office, chicken farm, animal husbandry, and any other places where needs killing mosquitoes. This is very effective.
Low power consumption, USB power with DC 5V safe voltage
No radiation, non-toxic, safe to human and pets
Electric Mosquito Killer Lamp, No chemicals needed
No fumes needed and Safe for everyday use
Order Now To Enjoy On-going Promo
Current Price:  ₦17,000
Offer valid while stock lasts

All orders within Lagos, Rivers and Abuja are on payment on delivery; However, ₦2,000 commitment fee is required to validate all orders outside these (3) locations, then balance will be paid at the point of delivery
Please note that we incur additional cost for every failed delivery and/or customer unavailability.  Therefore, kindly be sure that you will be available to receive your order before your place it
Kindly complete the form below to proceed with your order