3-in-1 Family Size Breakfast Station Machine
Nonstick Griddle, 9L Toaster Oven
WE WILL DELIVER YOUR ITEM(S) TO YOUR DOORSTEP BEFORE YOU MAKE PAYMENT
CURRENT PRICE – N47,000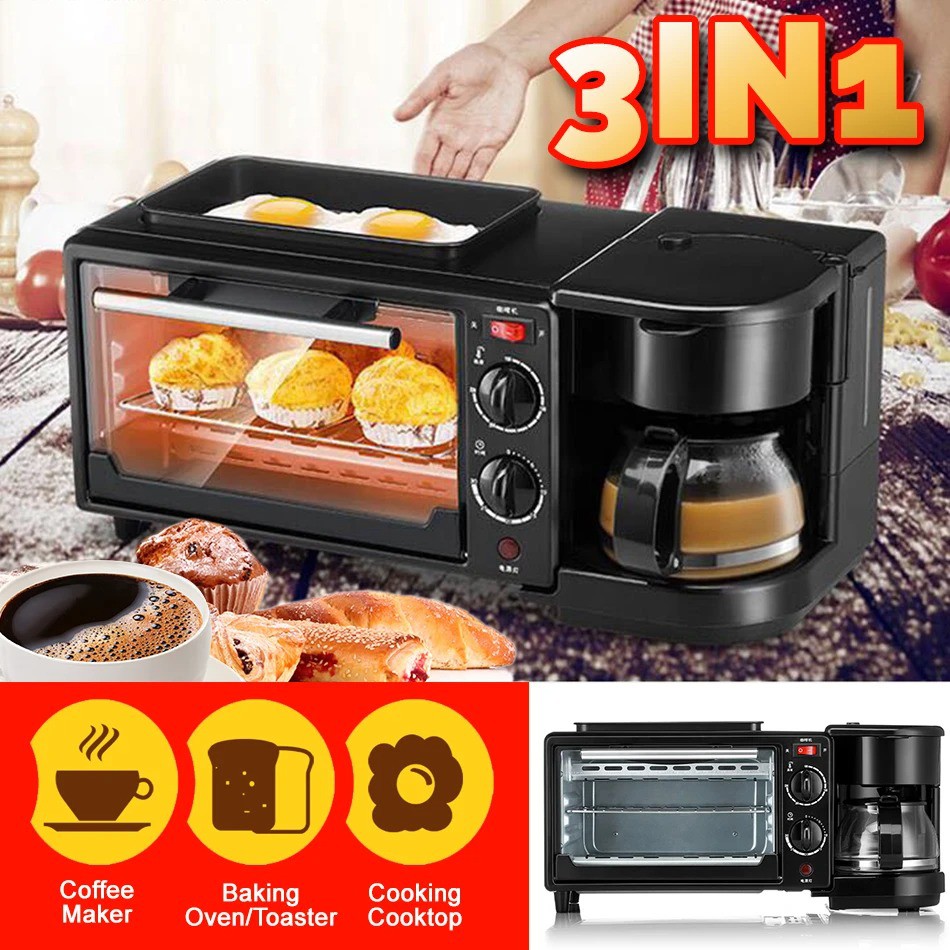 【600ML Drip Coffee Maker】Our food-grade coffee maker brews up to 4 cups at a time in minutes, so you can enjoy a cup of Coffee while your food cooks. Comes with a glass carafe, a coffee scoop and a reusable filter.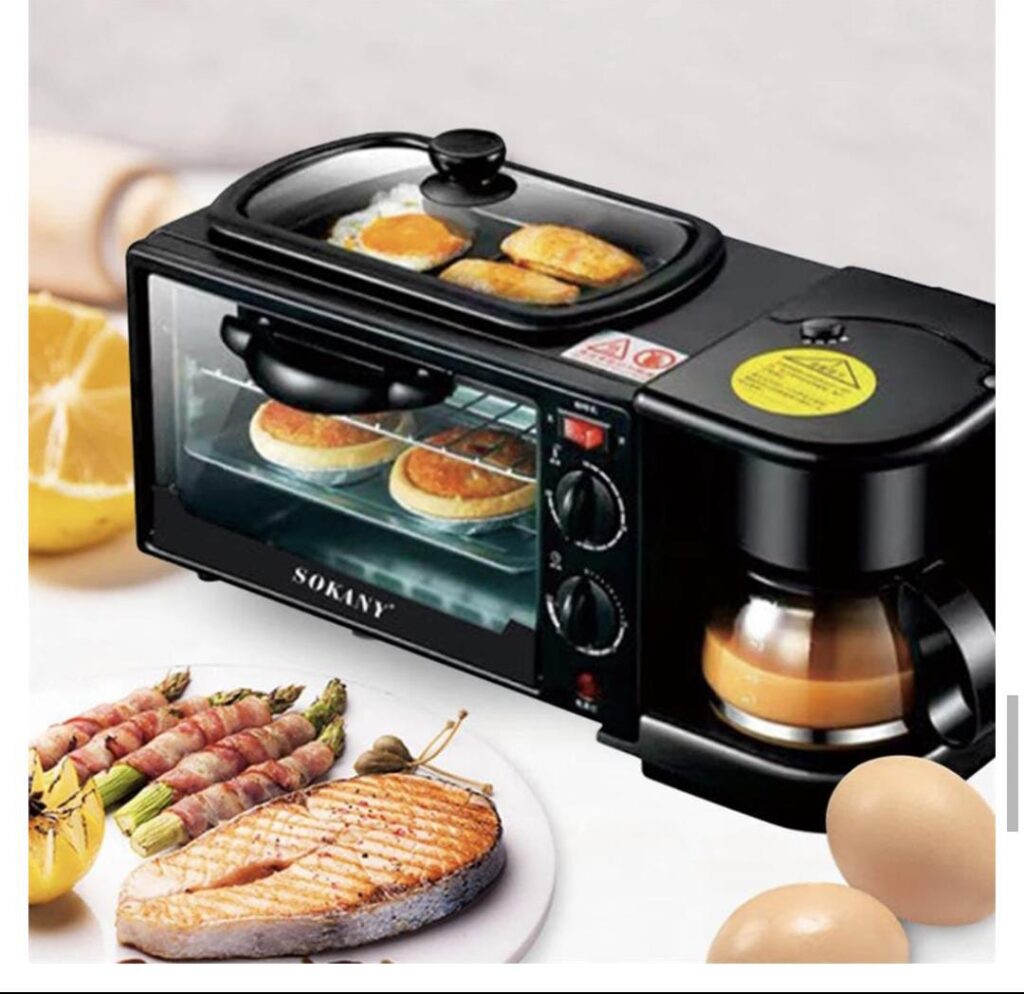 【900W Toaster Oven】 900W Toaster oven with a 9L capacity which includes a crumb tray, bake pan, and rack. Features a 30m timer and power light indicator, and toasts up to 4-slices of bread at a time.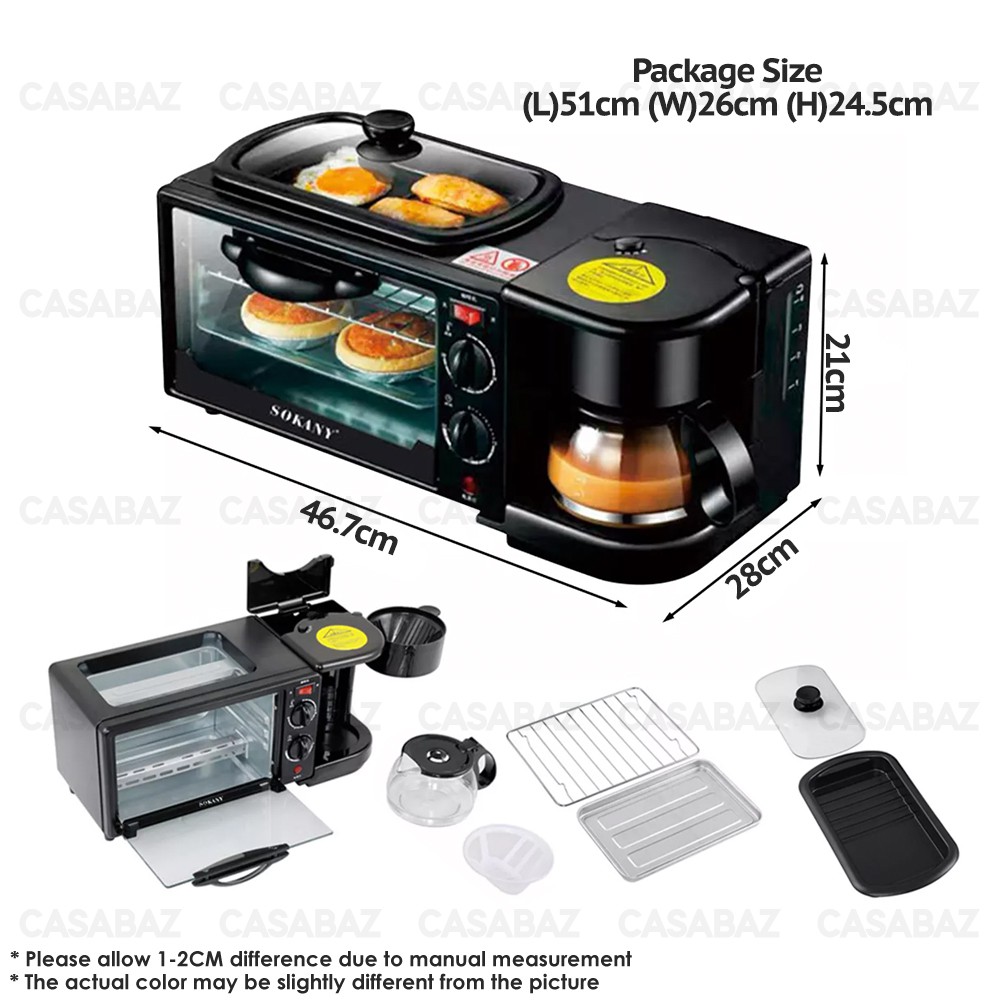 【Nonstick Griddle Pan 】 The large non-stick griddle offers plenty of room to fry eggs, omelets, pancakes, sausages, bacon, hash browns and other breakfast foods – and comes with a glass lid.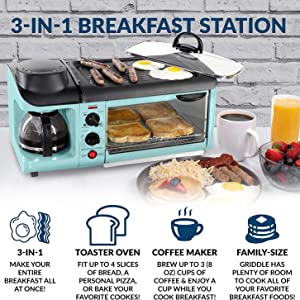 【Our Service】We offer one year warranty and excellent after-sale service. If you have any questions about our machine or not satisfied with our product, please contact us.
【3-IN-1 Breakfast Station】 Prepare breakfast in a few minutes every morning with Courant 3-in-1 Breakfast hub, includes a high-quality TOASTER OVEN + COFFEE MAKER + GRIDDLE in one place.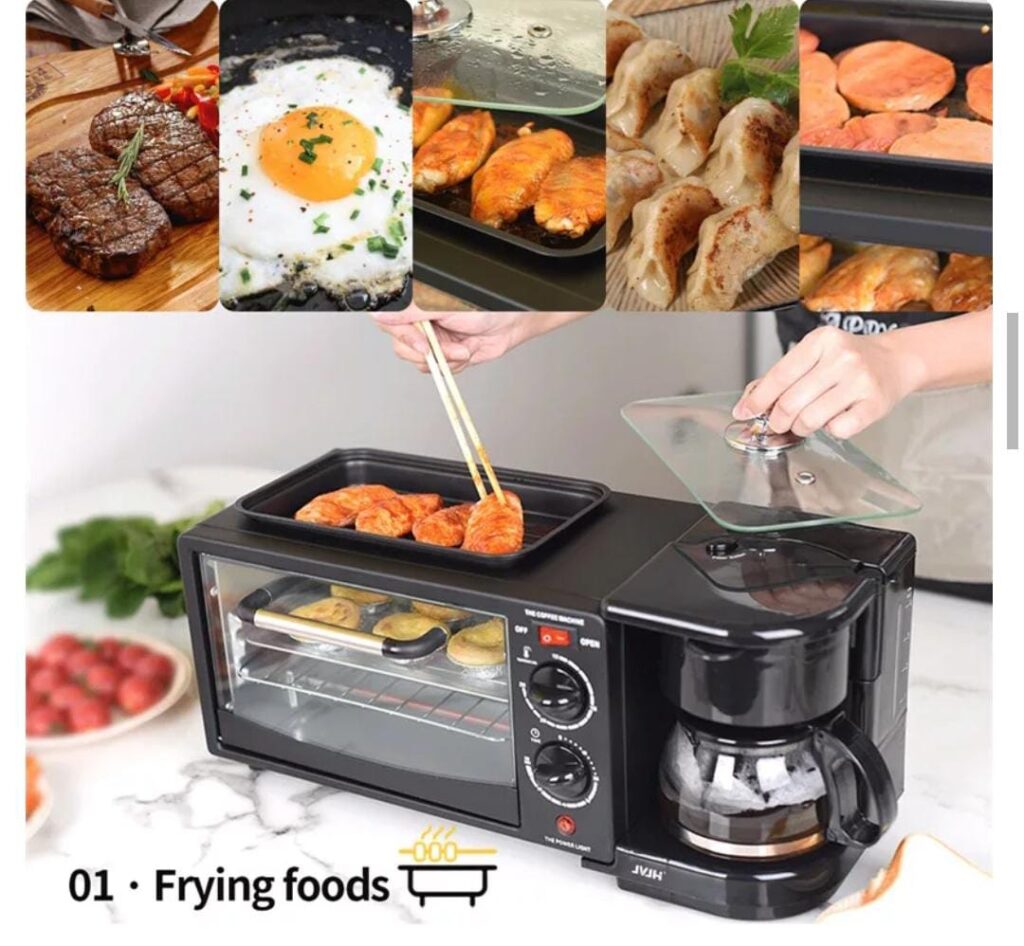 3-In-1: This versatile breakfast station covers your entire morning breakfast, allowing you to make your Coffee, toast and eggs all at once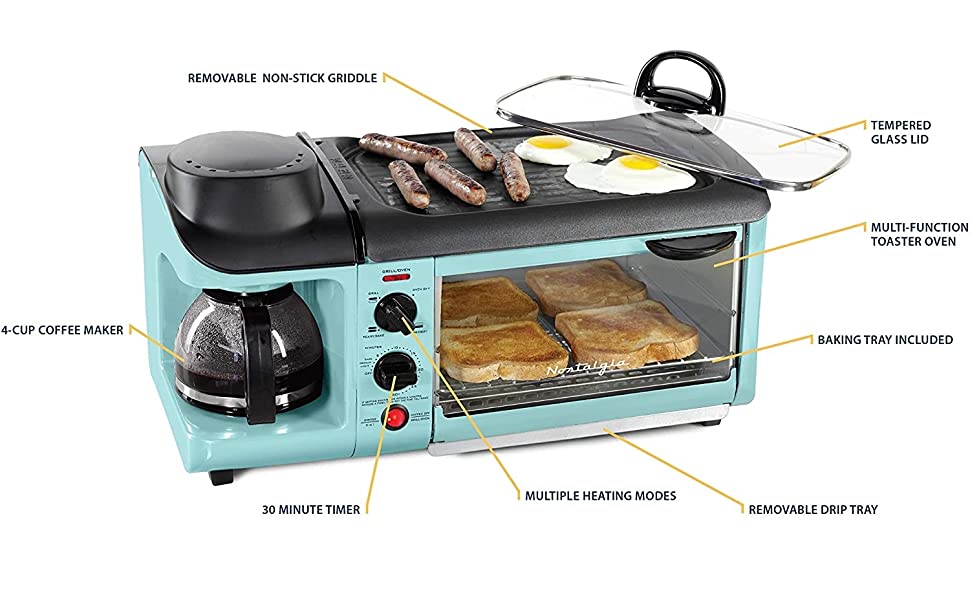 Multi-functioning toaster: The toaster oven has a 30-minute timer with a glass door and can fit up to 4 slices of bread, a 7-inch pizza and can be used to make casseroles, cookies and other delicious meals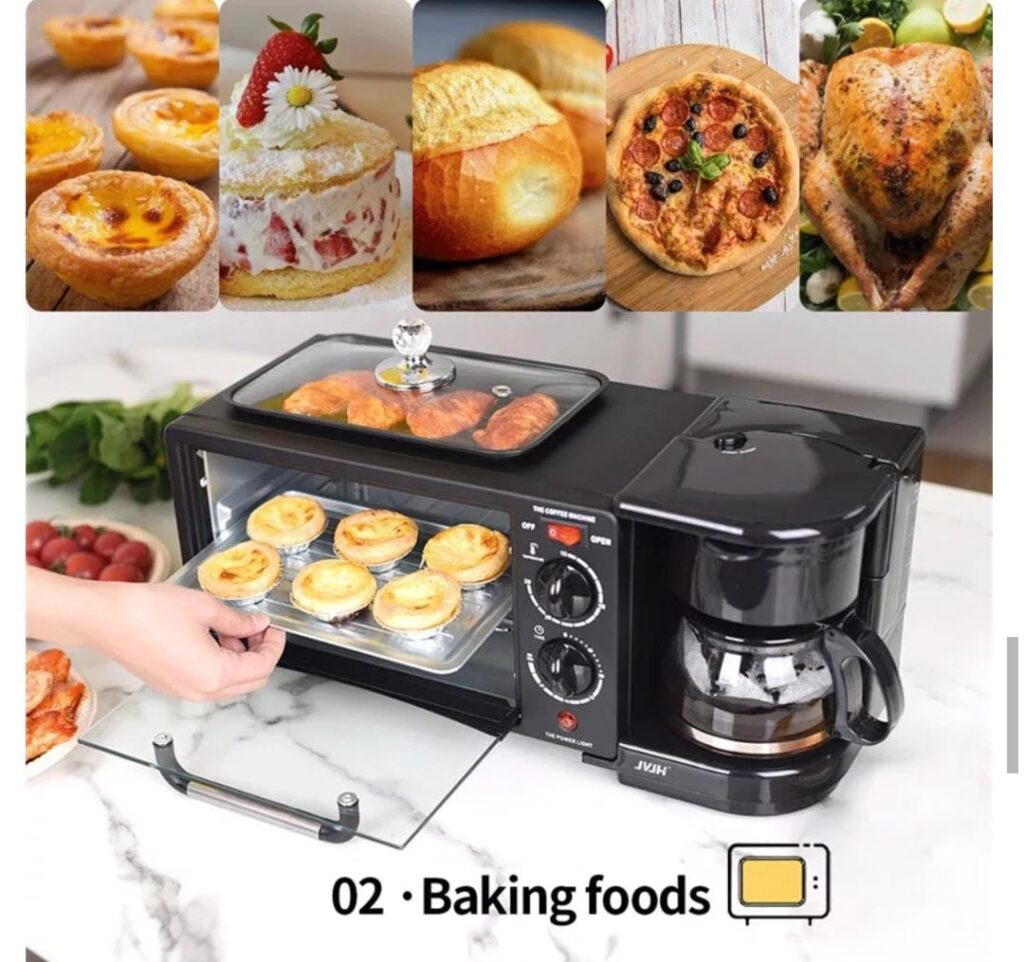 4-Cup Coffee maker: This coffeemaker brews up to 4 cups at a time in minutes, so you can enjoy a cup of Coffee while your food cooks. Comes with a glass carafe, a coffee scoop and a reusable filter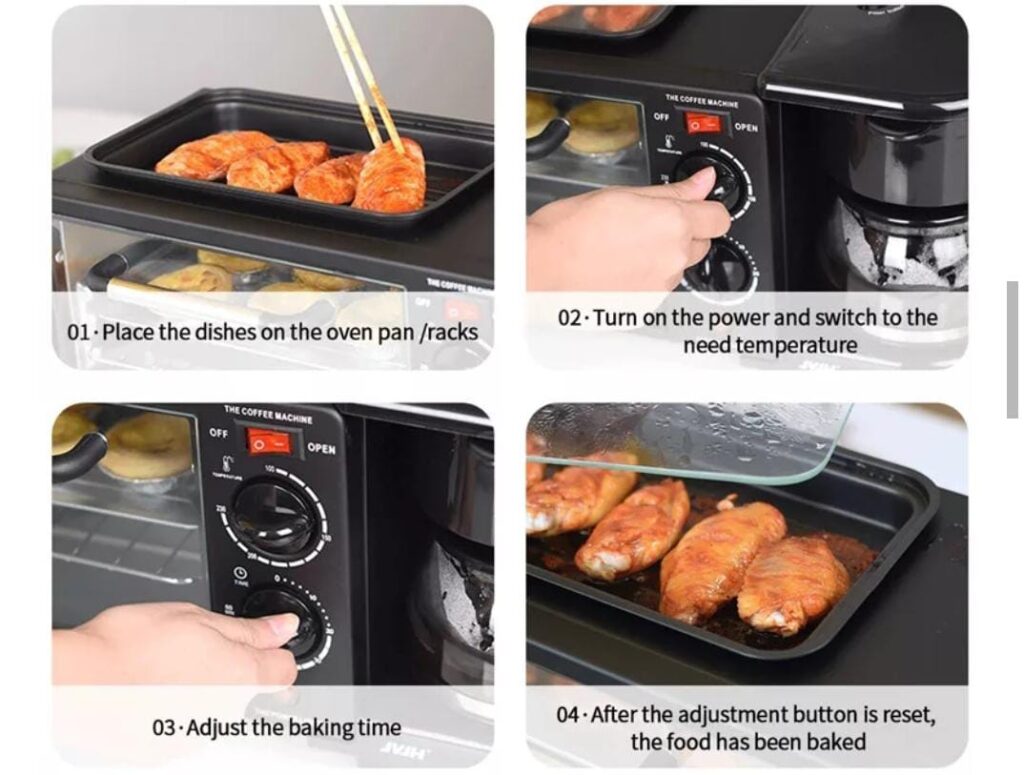 Easy clean up: As if cooking isn't easy enough, the oven tray, wire rack, crumb tray and nonstick griddle are removable, making cleanup a breeze
Compact design: Space-saving 3-in-1 design is perfect for small kitchens, apartments, dorms, campers/RVs
Offer valid while stock lasts (For enquires, please call 0916 155 3790)
All orders within Lagos, Rivers and Abuja are on payment on delivery; However, ₦2,000 commitment fee is required to validate all orders outside these (3) locations, then balance will be paid at the point of delivery
Please note that we incur additional cost for every failed delivery and/or customer unavailability.  Therefore, kindly be sure that you will be available to receive your order before your place it
Kindly complete the form below to proceed with your order​