Adjustable Laptop Stand & Computer Desk Has Built-In Cooling Fan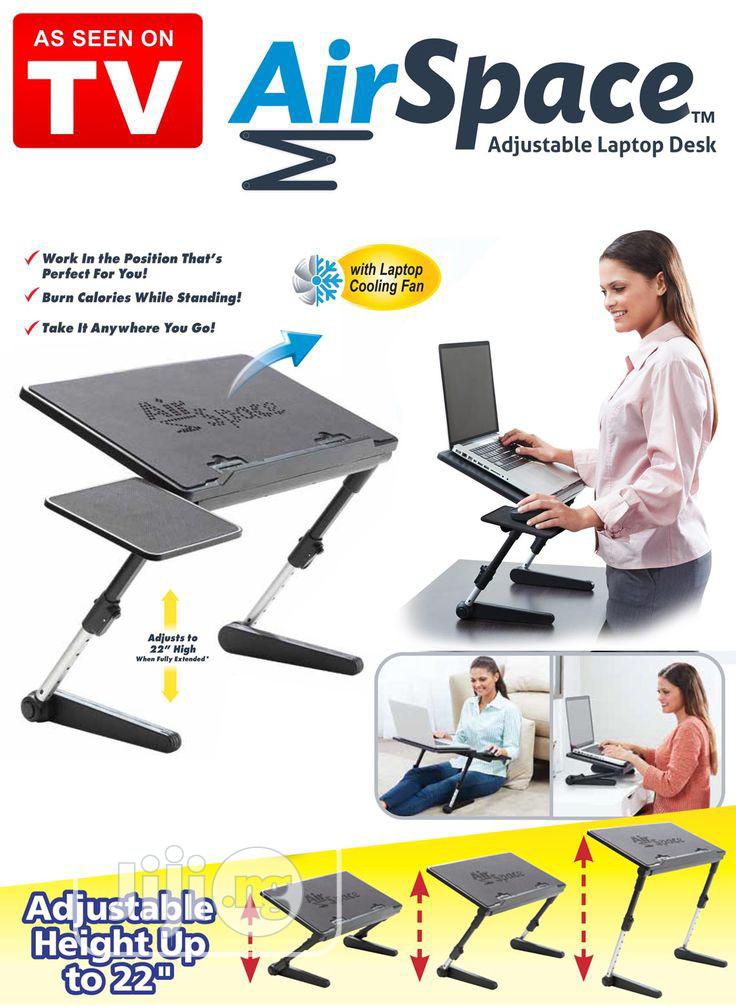 Fully adjustable & portable: laptop stand adjusts to 22-inches in height and a full 360-degrees so you can work in the perfect position – turn it into a standing desk and put your screen where it's easy to see. Collapses flat for easy storage.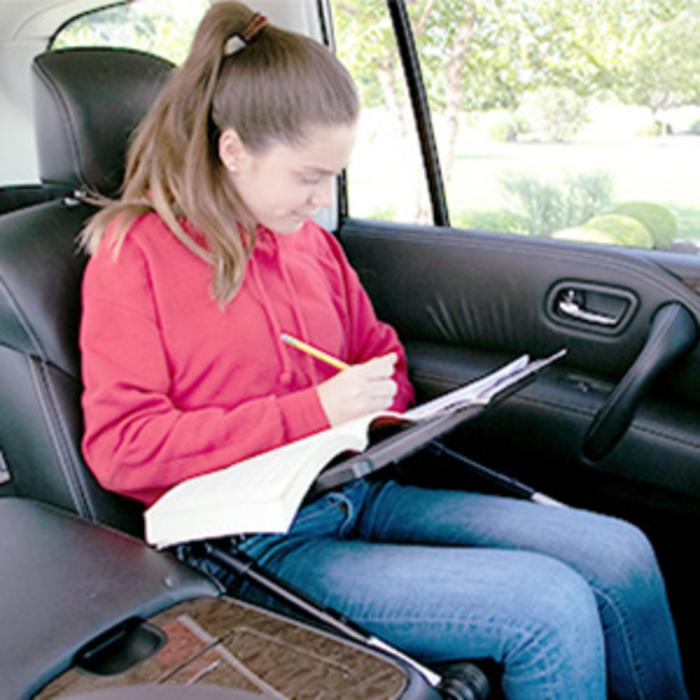 Adjustable design: our laptop table has custom fit adjusters that allow you to position the desk in the perfect position, Whether you want to stand at the office or snuggle in bed watching a movie. LIGHTWEIGHT, portable laptop desk folds flat for easy storage and super-portability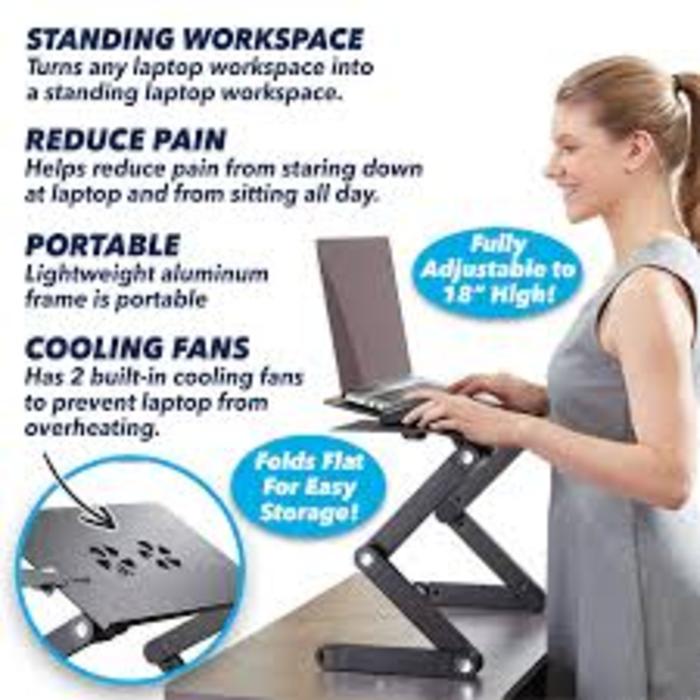 Built-in cooling fan: The computer table's sturdy aluminum tray with Lip has a built-in cooling fan So your laptop never overheats. Air space holds your device securely with its sturdy tray. It locks in the perfect position and has an expandable lip to hold your laptop firmly in place.
The AirSpace Adjustable Laptop Desk allows you to stand while you work. Custom fit adjusters let you position your laptop or tablet where you want it. Security clips hold it in place and a built-in fan helps cool it off. Legs adjust from 10″-22″H. Comes with a mouse pad that can be attached to either side and is angled for easier use. Folds compactly for storage or travel. 18″W x 1″D x 10-1/2″H. Plastic and metal.
When you're sitting at your desk all day, you just want to stand to the pain goes away. A regular standing laptop desk is so expensive and heavy. AirSpace™ Adjustable Laptop Desk is a portable standing laptop desk that fully adjusts to any position you need. Now you can easily use your laptop anywhere comfortably – whether you're snuggling in bed with a movie, on the run, or need a break from sitting. There's no need to look down at your laptop and suffer from neck pain. Easily adjust AirSpace™ to make your screen eye-level. The secret is the custom fit adjusters that allow you to position the desk exactly the where you want it. The sturdy tray has a built-in whisper quiet laptop cooling fan to prevent overheating. An included mouse pad tray lets you utilize maximum space on the folding laptop desk. Unlike an adjustable laptop desk stand, AirSpace™ folds completely flat for easy storage. Stand up and stretch your back while working. Every device big or small, AirSpace™ desk can hold them all!
Offer valid while stock lasts (For enquires, please call 08136324553)
All orders within Lagos, Rivers and Abuja are on payment on delivery; However, ₦2,000 commitment fee is required to validate all orders outside these (3) locations, then balance will be paid at the point of delivery
Please note that we incur additional cost for every failed delivery and/or customer unavailability.  Therefore, kindly be sure that you will be available to receive your order before your place it
Kindly complete the form below to proceed with your order