Space-Saving Kitchen Sink Rack
Organized Sink Rack for Drying Dishes, Glasses, Bowls, and Cutleries
(Only Available in Black)
WE WILL DELIVER YOUR ITEM(S) TO YOUR DOORSTEP BEFORE YOU MAKE PAYMENT
CURRENT PRICE – N80,000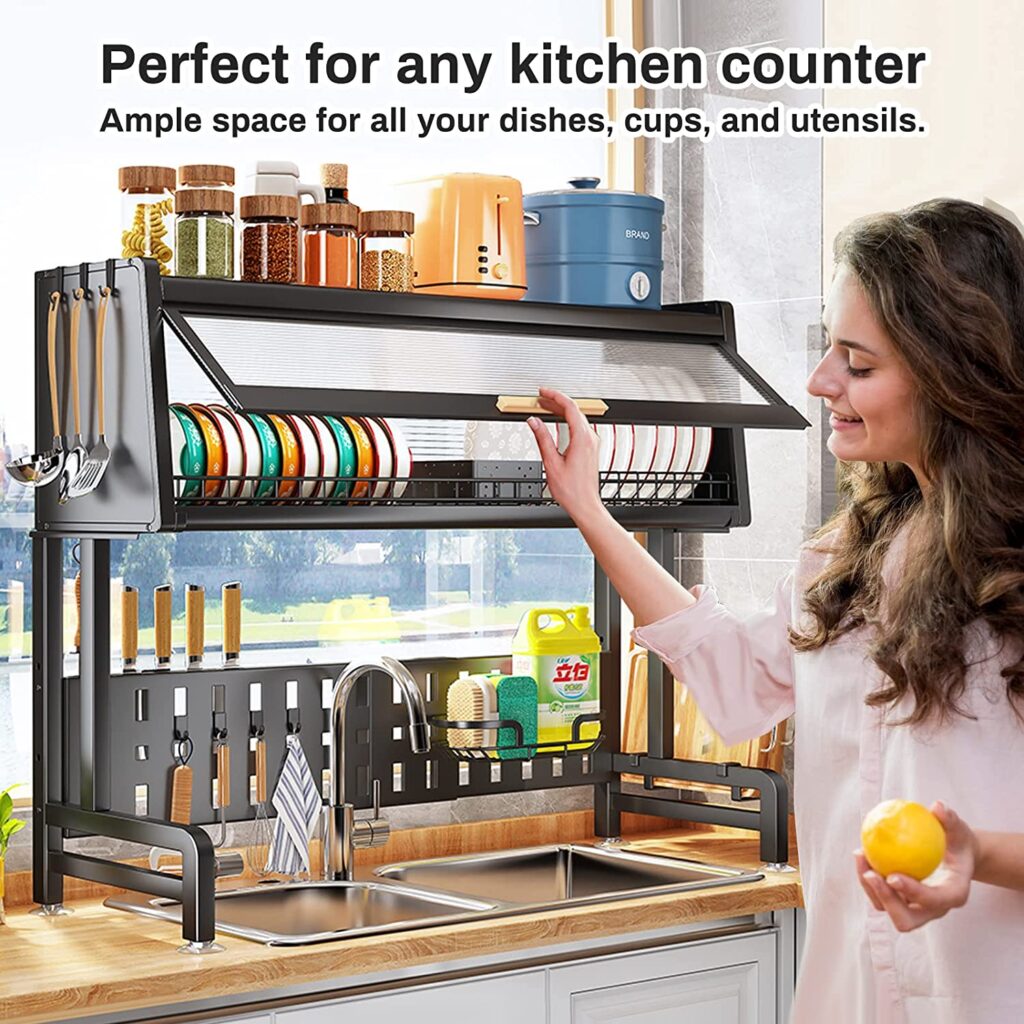 【Space-Saving Design】: Adjustable Dish Drying Rack fits right over your sink to save counter space for cooking and meal prep.The dish drying rack over the sink is complete, in addition to the main rack, including knife rack, storage basket, cutlery rack, cutting board rack, base suction cup.
【Keep Your Kitchen Spotless】: The cover sink dish rack catches drips and splashes, keeping your kitchen clean and tidy while you dry your dishes, glasses, bowls, and cutlery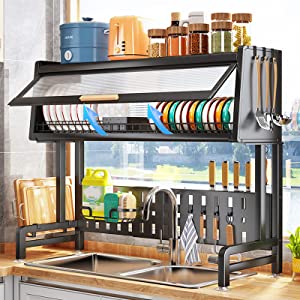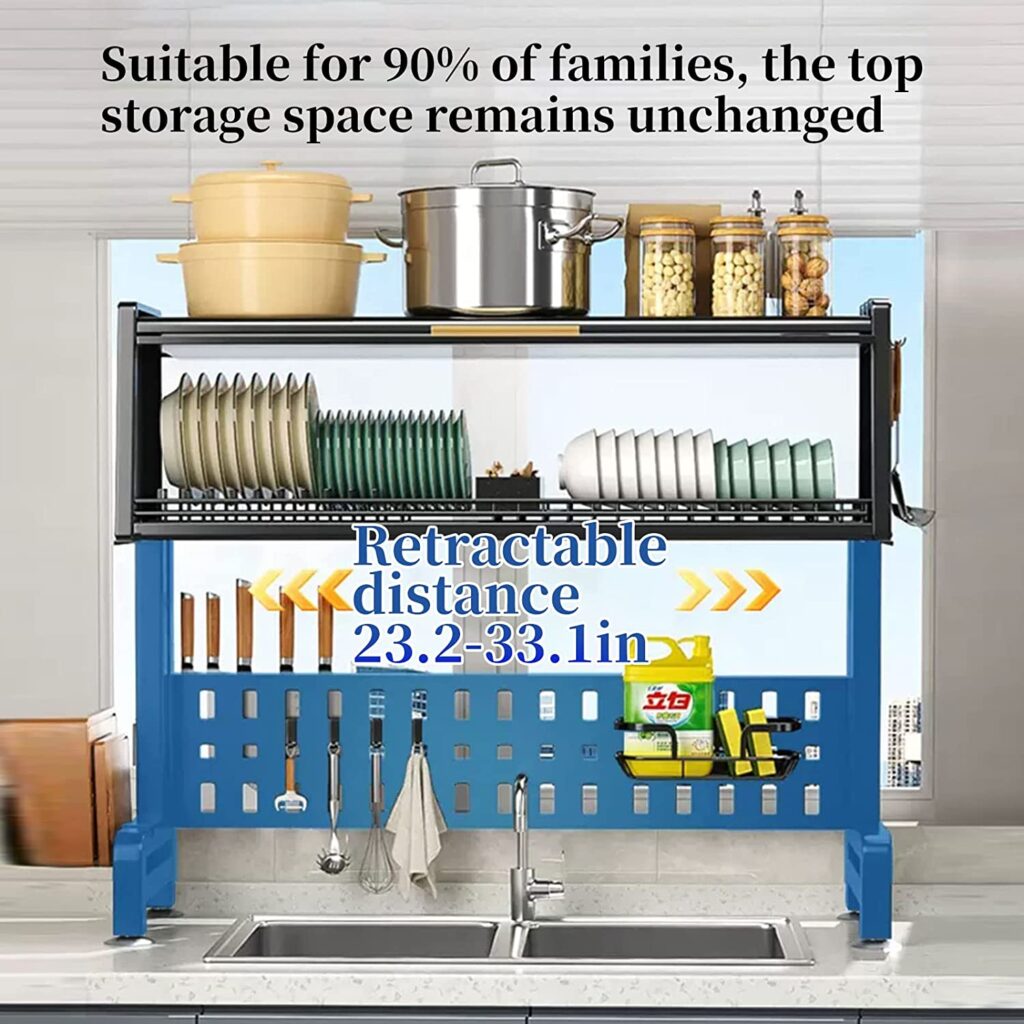 【High-Quality Materials】: Made with durable metal, the sink rack resists rust and corrosion, ensuring long-lasting use
【3 Tier Design】: Our Dish Drying Rack Over the Sink comes with 3 tiers, which provides ample storage space for all of your dishes. Maximize your kitchen space with this over sink dish rack that features 3 tiers for plates, bowls, utensils, and more!
【Versatile Storage】: The dish drainer has plenty of room for all your dishes, glasses, and utensils, allowing you to dry everything at once without crowding your countertop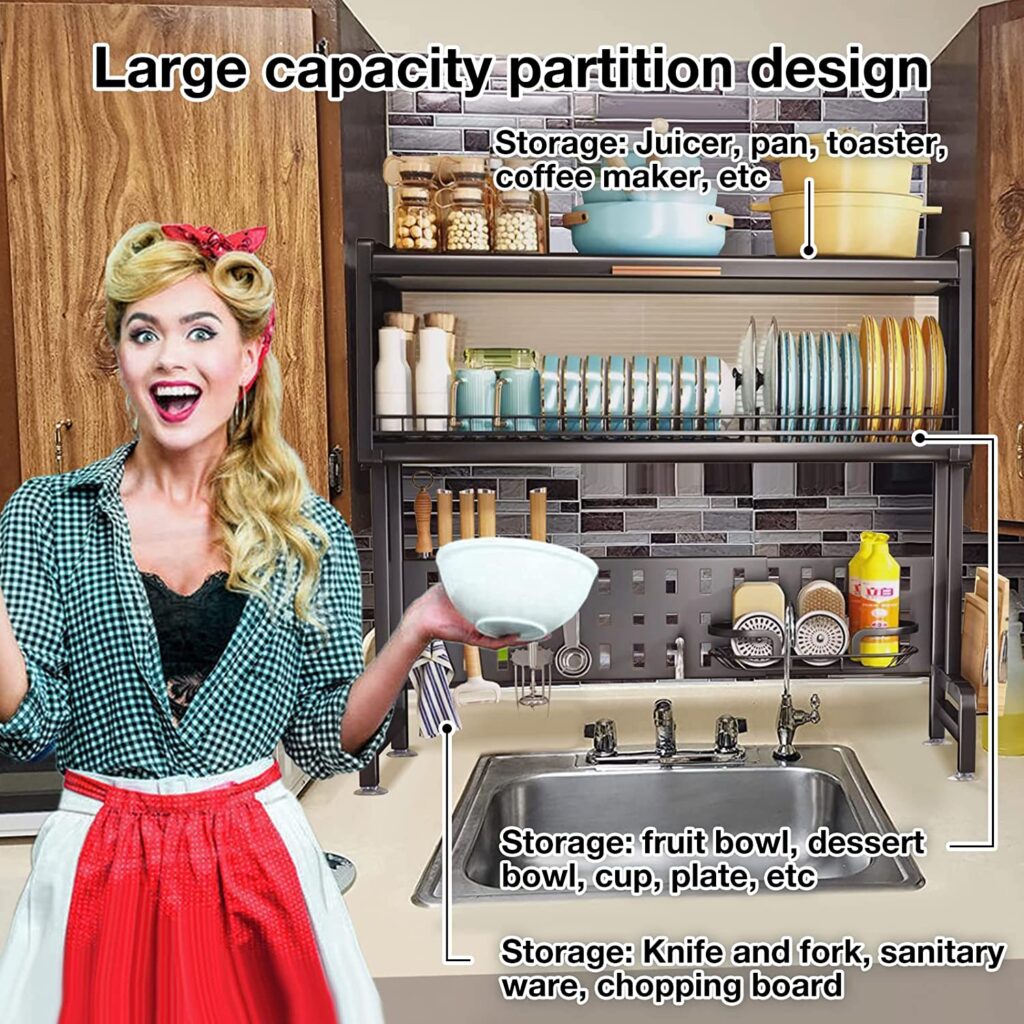 【Adjustable & Over The Sink】: Our adjustable over the sink dish drying rack fits most sink sizes .making it easy to use for anybody and helps you avoid countertop clutter while drying dishes!

    【Simple Assembly】: The dish rack comes with everything you need for quick and easy installation, so you can start using it right away.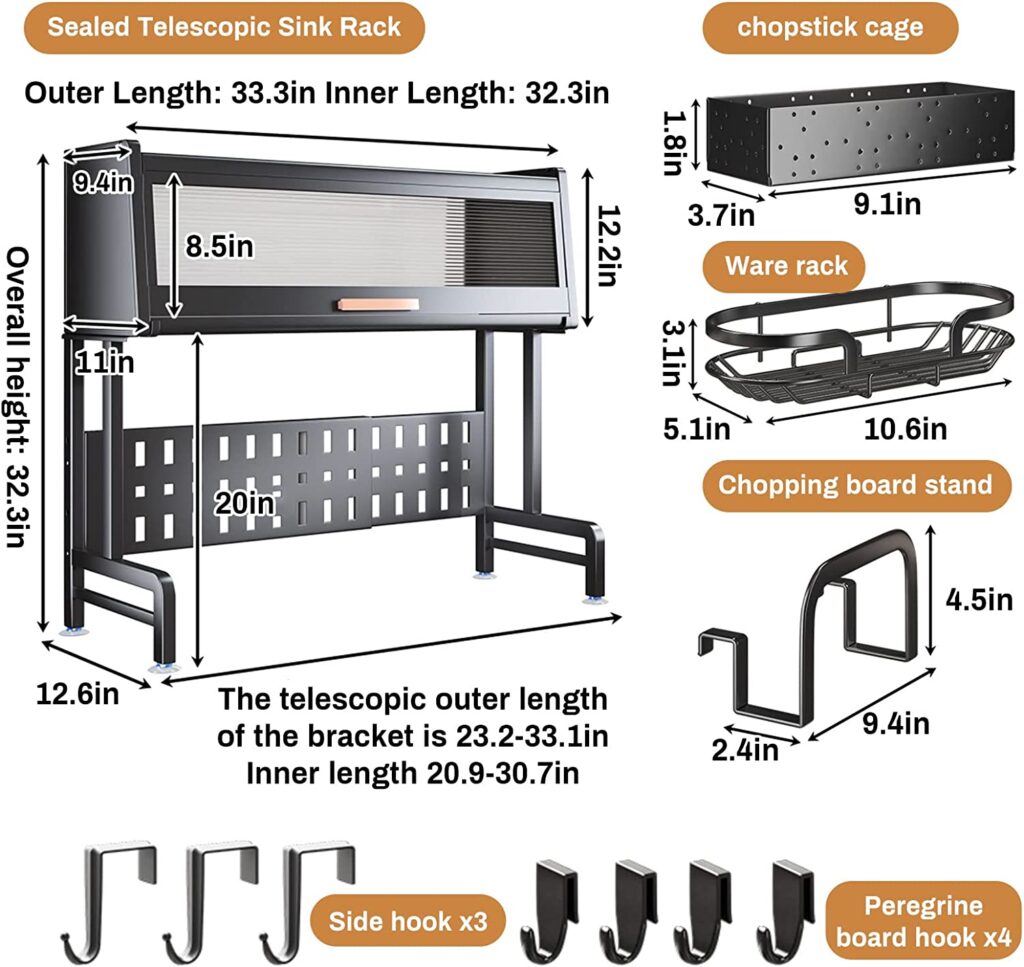 【Sturdy & Durable】: The kitchen dish rack over sink with cover is made with high-quality materials, this kitchen sink rack is sturdy, rust-resistant, and perfect for everyday use!
【Easy to Clean & Store】: Our dish drainers for kitchen counters are easy to clean and can be conveniently stored when not in use! Additionally, the cover keeps the dishes protected from dust and other debris while they dry.

【Great Gift Idea】: This dish rack over sink is a perfect kitchen accessory and makes an excellent gift option for your friends and family!
Offer valid while stock lasts (For more inquiries, please call 08136324553)
All orders within Lagos, Rivers and Abuja are on payment on delivery; However, ₦2,000 commitment fee is required to validate all orders outside these (3) locations, then balance will be paid at the point of delivery
Please note that we incur additional cost for every failed delivery and/or customer unavailability.  Therefore, kindly be sure that you will be available to receive your order before your place it
Kindly complete the form below to proceed with your order