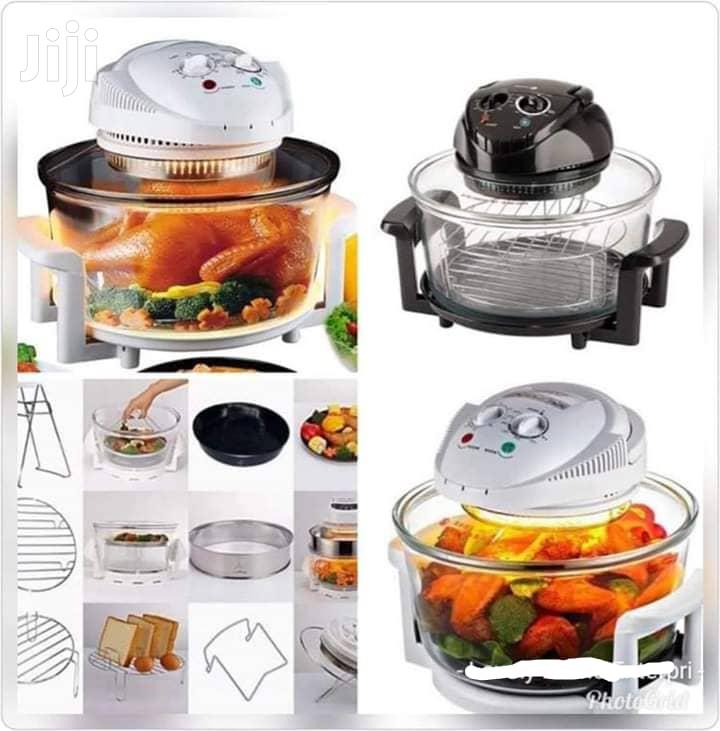 Countertop Turbo Oven cooks food in a fraction of the usual time and removes fat and oils for healthier cooking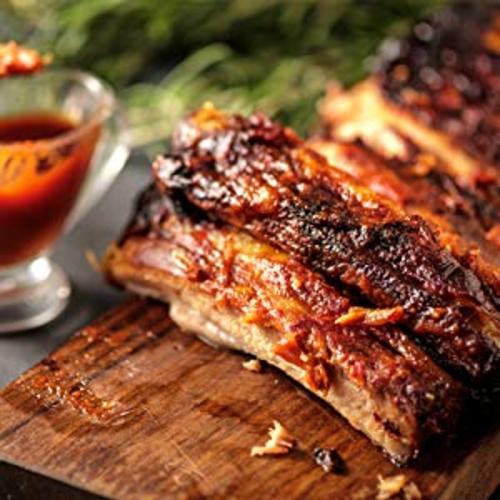 Cooks fresh and frozen foods, no need for defrosting or preheating; Lightweight and portable with safety handle and easy-use controls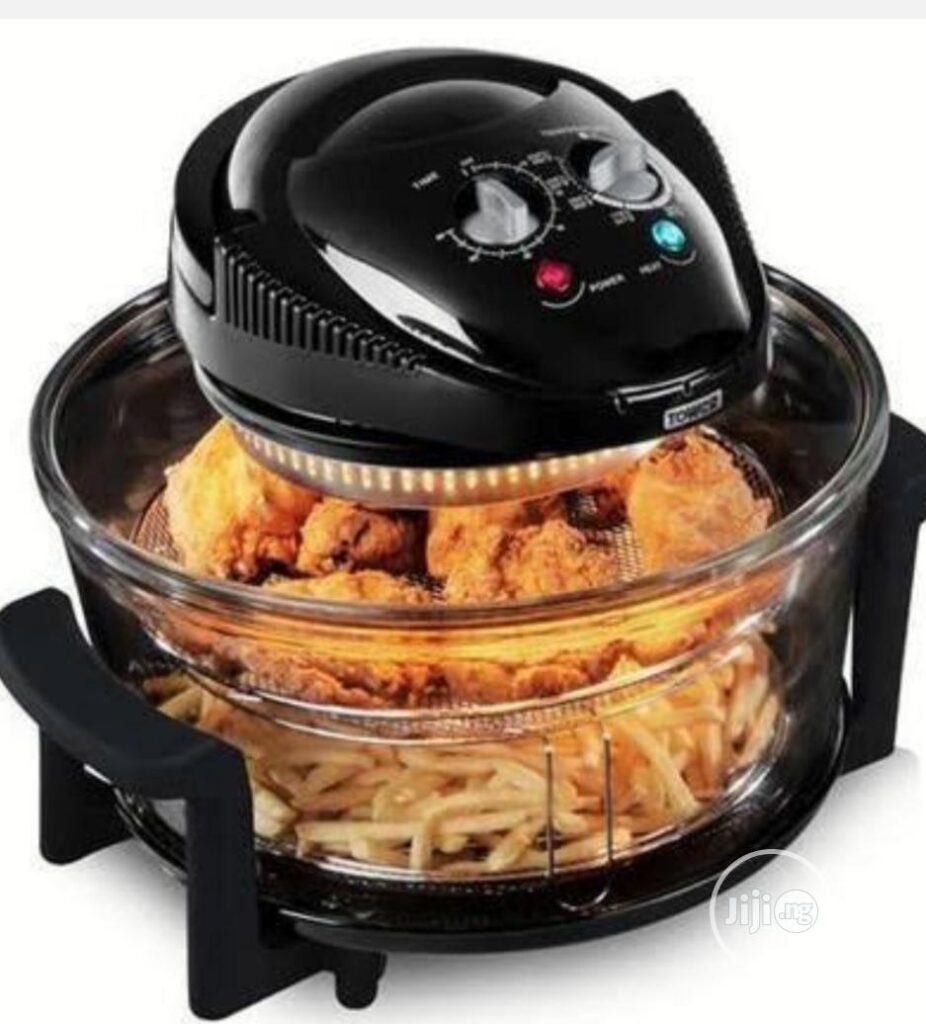 Self-cleaning and dishwasher-safe
Heat: Halogen and Infrared
Fan: Convection fan
Dimensions: 15.1 x 15.1 x 11.2 inches
Weight: 17.8 pounds
Capacity: 20 Litres
Runs at 120 V (110 V to 125 V)
Watts: 1300
Temperature: Dial. Range is 150 F-500 F (65 C – 260 C)
Timer: Dial
Bowl: glass, dishwasher safe
The Bosch Oven is a miracle breakthrough that turbo cooks all your favorite foods up to three times faster with no added fat or your money back.
You can even cook frozen solid foods right out of the freezer! Cook mouth-watering turkey in 20 minutes rather than 90 minutes.
Lasagna in 15 minutes instead of an hour. Even bake delicious cinnamon buns in just minutes.
Whether your food is fresh or frozen, you can bake broil, roast, toast, sear, brown, barbecue, steam, reheat and more, faster than ever before.
The secret is the Flavorwave Oven uses halogen heat, infrared waves, and convection cooking, so food is cooked faster and juicer.
fats and oils are removed and food is always cooked to perfection.
With the Flavorwave Oven, you could lose weight while enjoying all your favorite foods.
Best of all the Flavorwave Oven actually cleans up after itself.
Set it to self-clean or simply place in the dishwasher, and your job is done.
can be use to grill,bake etc
20 litres capacity
Offer valid while stock lasts (For enquires, please call 08136324553)
All orders within Lagos, Rivers and Abuja are on payment on delivery; However, ₦2,000 commitment fee is required to validate all orders outside these (3) locations, then balance will be paid at the point of delivery
Please note that we incur additional cost for every failed delivery and/or customer unavailability.  Therefore, kindly be sure that you will be available to receive your order before your place it
Kindly complete the form below to proceed with your order