Multi-Function Electric Food Processor Sandwich Maker & Electric grill Maker Non-Stick Coated Plates | Temperature Control Opens 180 Degrees | Removable Drip Tray |Locking Lids | 1200W | Stainless Steel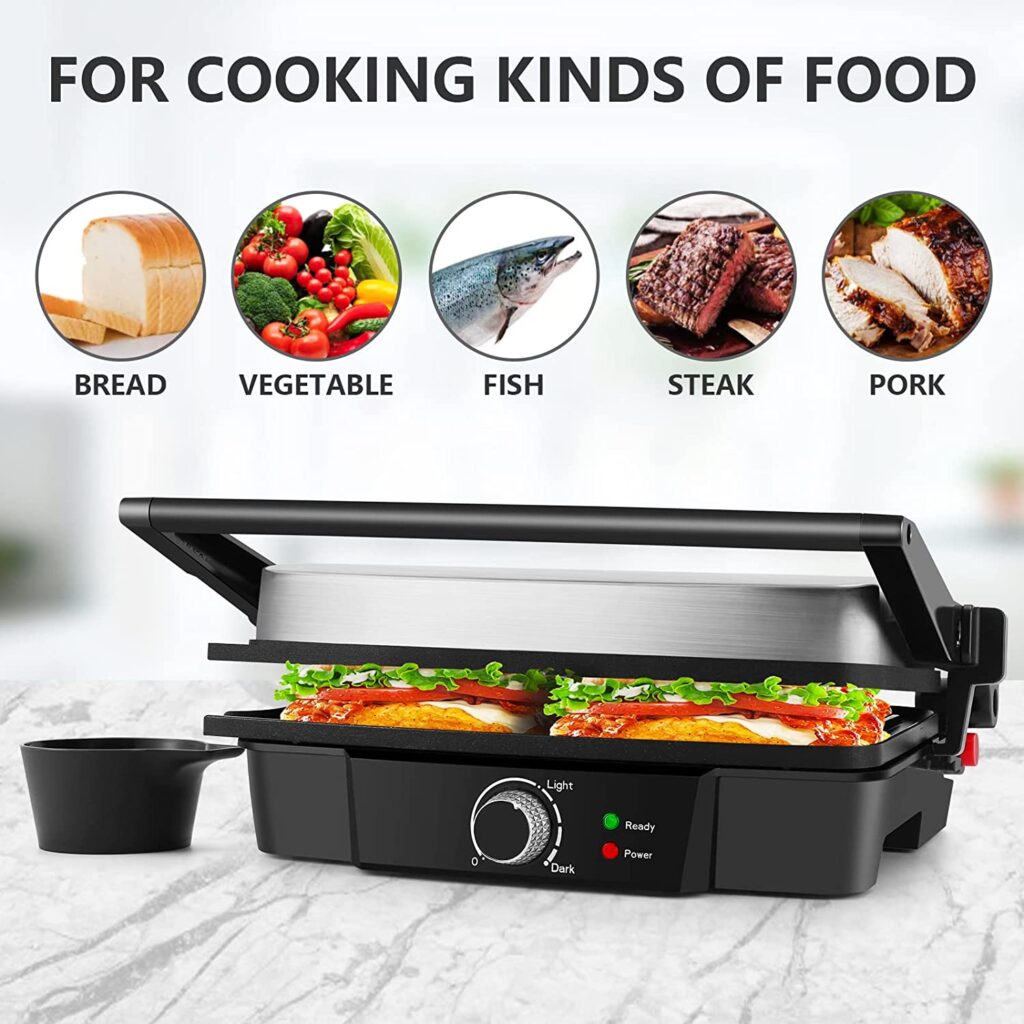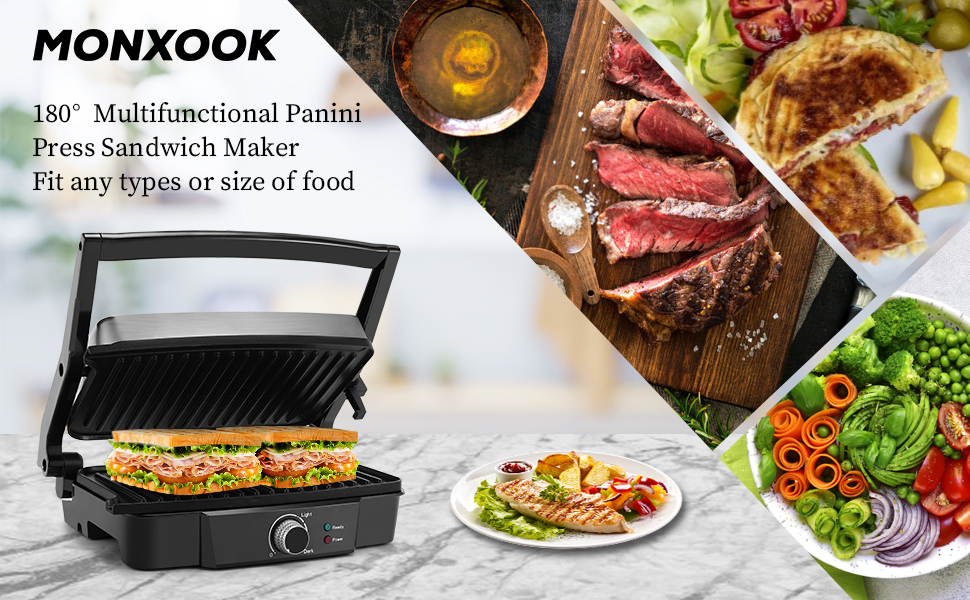 3-in-1 Multifunctional Design: With high power of 1200 watts and even heating plates on both sides, it can be used not only as an indoor grill, or full grill but also as a Sokany maker. Versatile enough to press panini and sandwiches, etc., but also grill steaks, vegetables, and other foods for any and all indoor grilling needs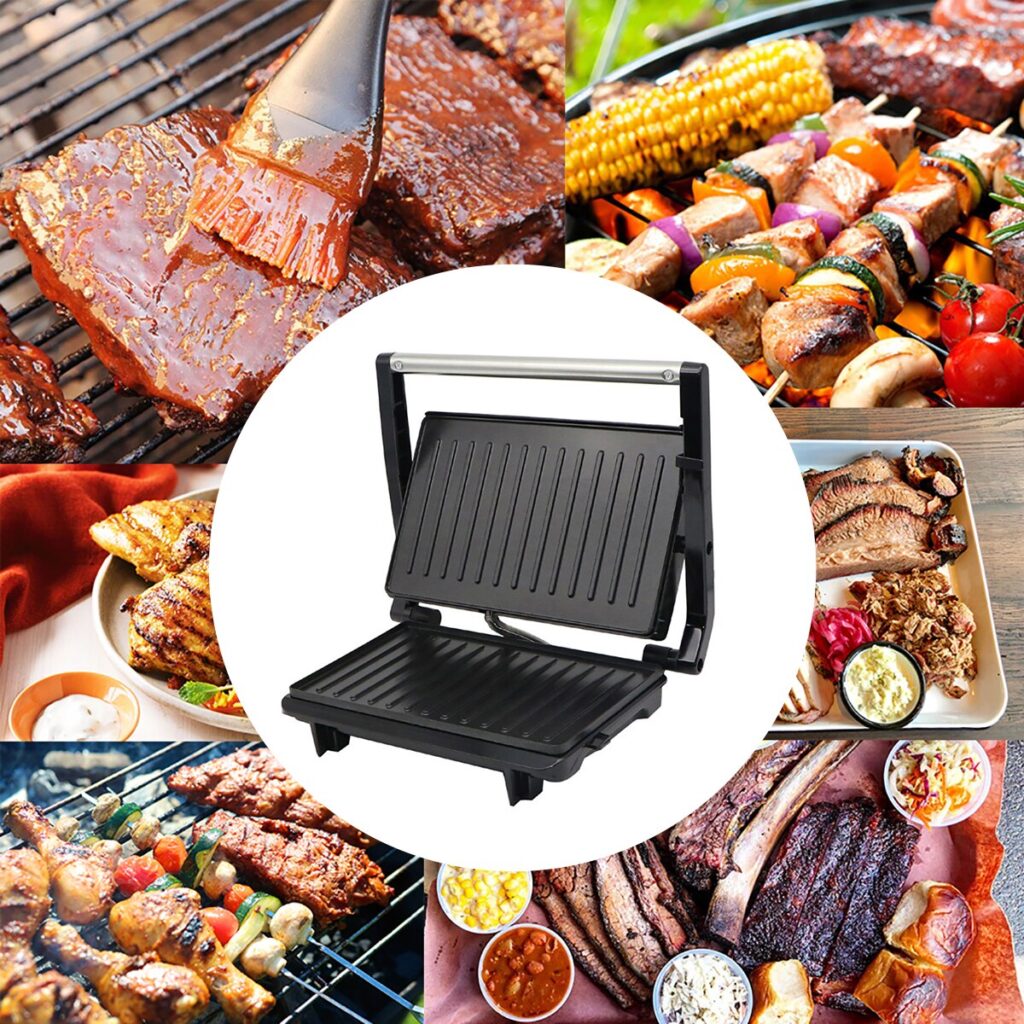 Intelligence & Convenience: Smart temperature control prevents overheating and prevents your grilled food from getting burnt, giving you a worry-free cooking experience. The red indicator light shows power on, the green indicator light shows preheating is complete (Preheating takes about 3~5 minutes.)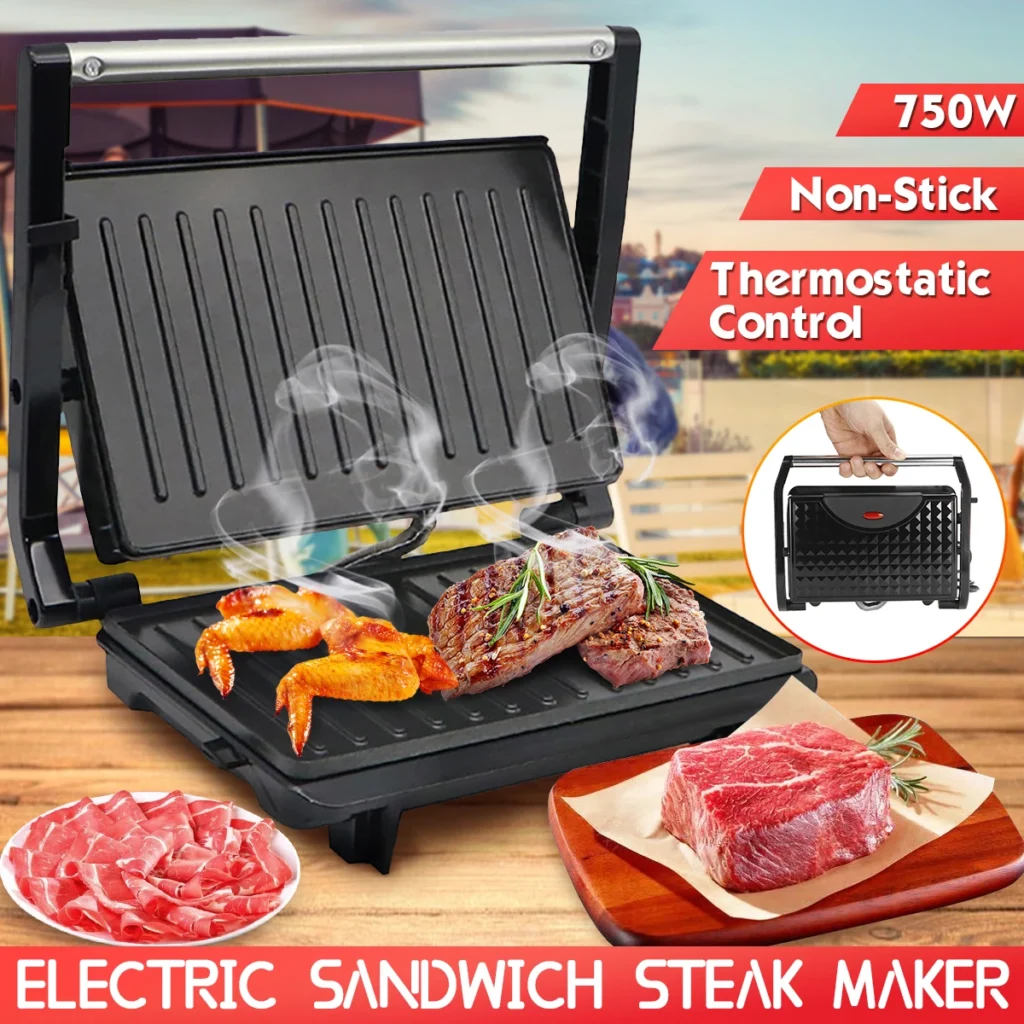 Full Grill Mode – The panini grill opens flat at 180° for grilling steaks, burgers, vegetables, and more. This feature allows you to double the grilling space. Enjoy easy, fast, and versatile operation for any gathering or party.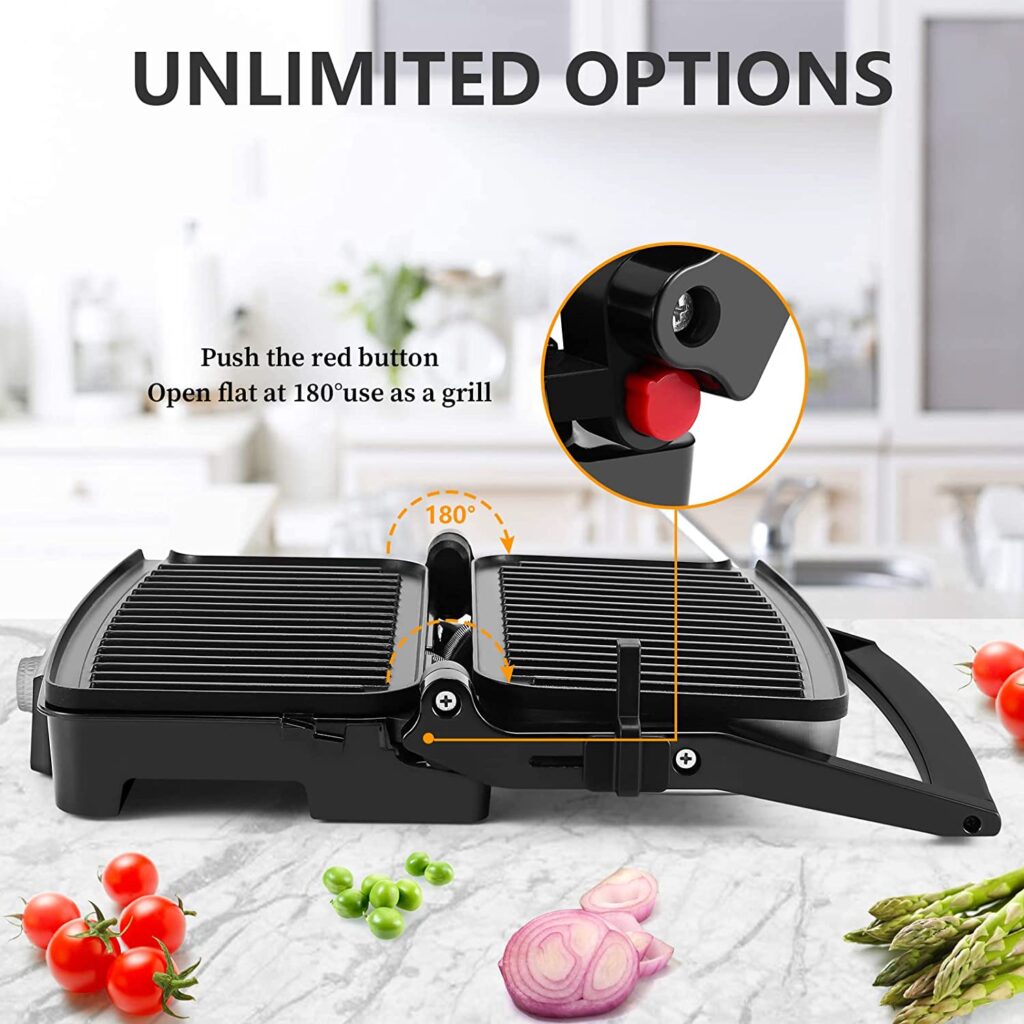 Easy Cleanup:The non-stick coated grill plate and 2 drip trays make cleaning effortless, you can easily wipe the grill with a damp cloth after the grill has cooled. 2 grill plates have separate grease drainage ports to collect excess grease, not only making food healthier but also reducing mess on the table, and the drip trays are dishwasher safe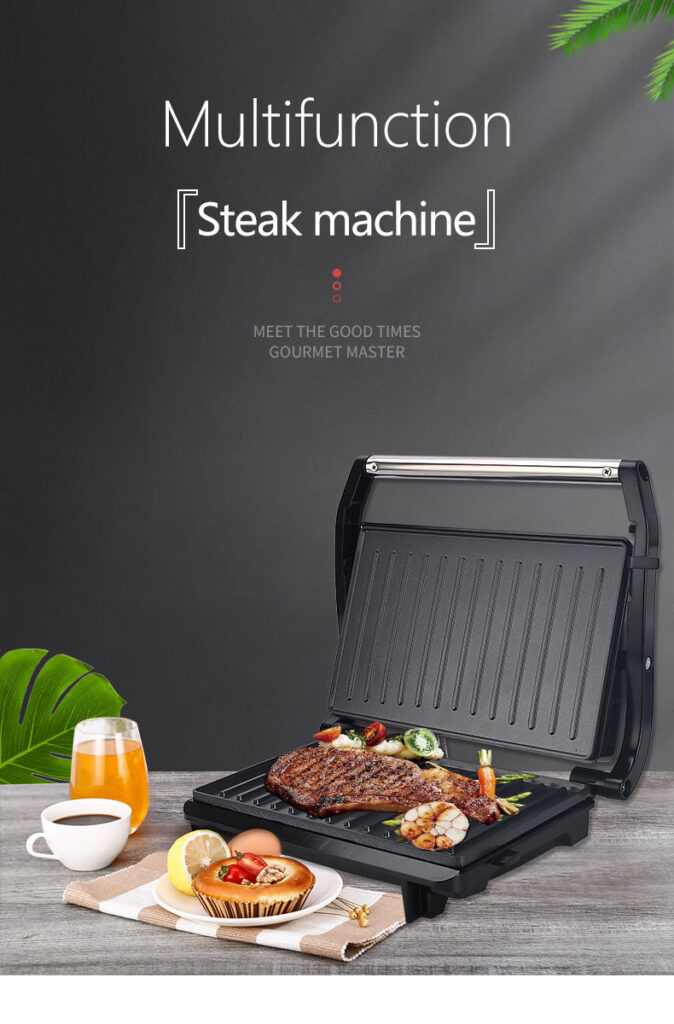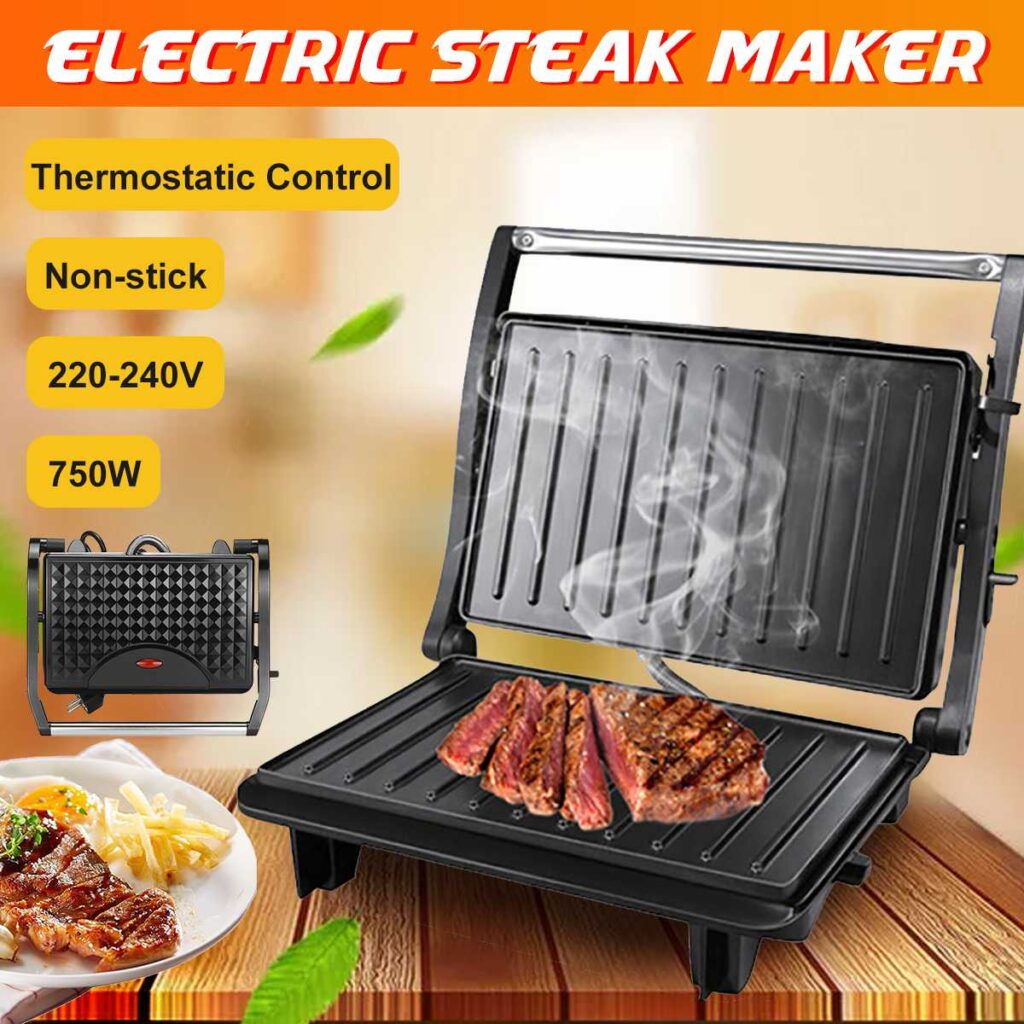 Quick Grilling – Instantly cooks up your favorite food with its powerful  heating element and 3 heat settings (low, medium, high). From sandwiches to fish, chicken, pork, or steak—this grill can do it all.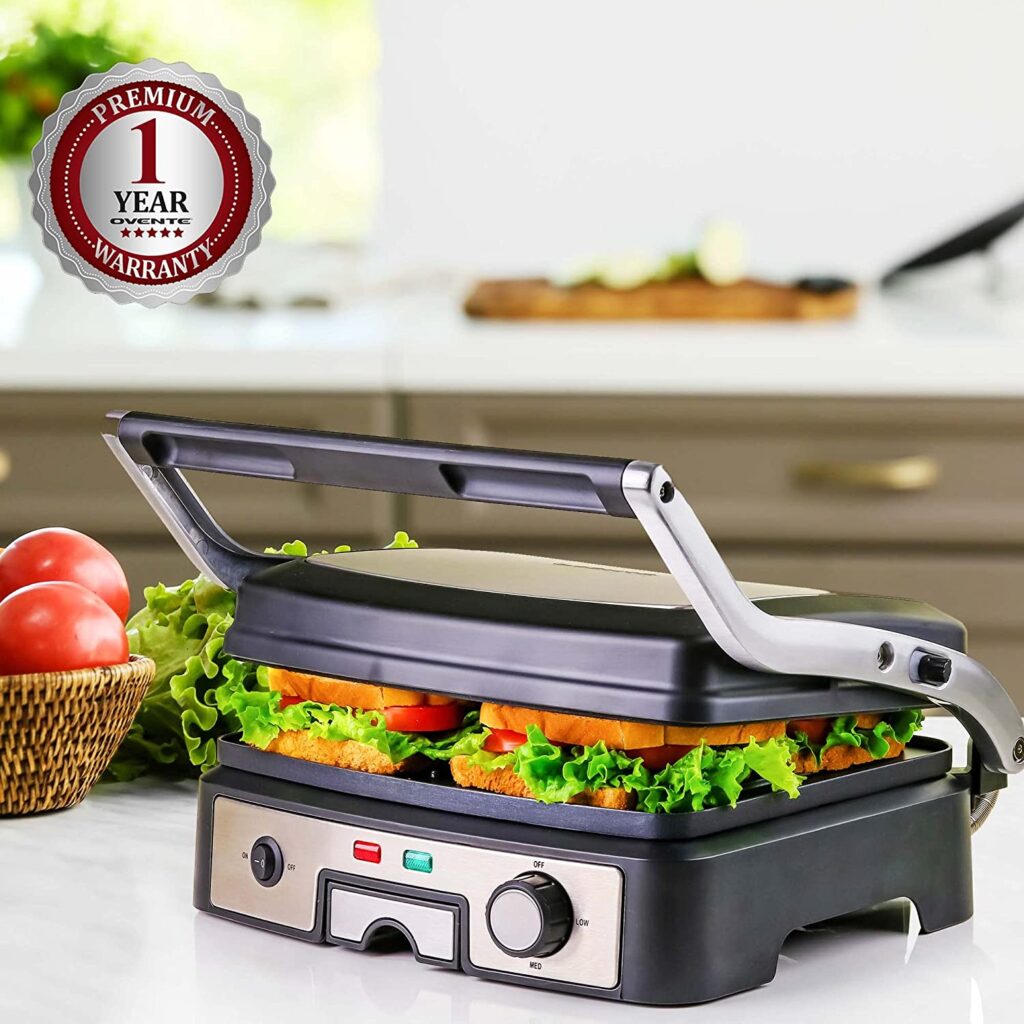 Cool-Touch Handle – Helps you stay safe while you handle your grill and keeps you from experiencing painful burns and injuries.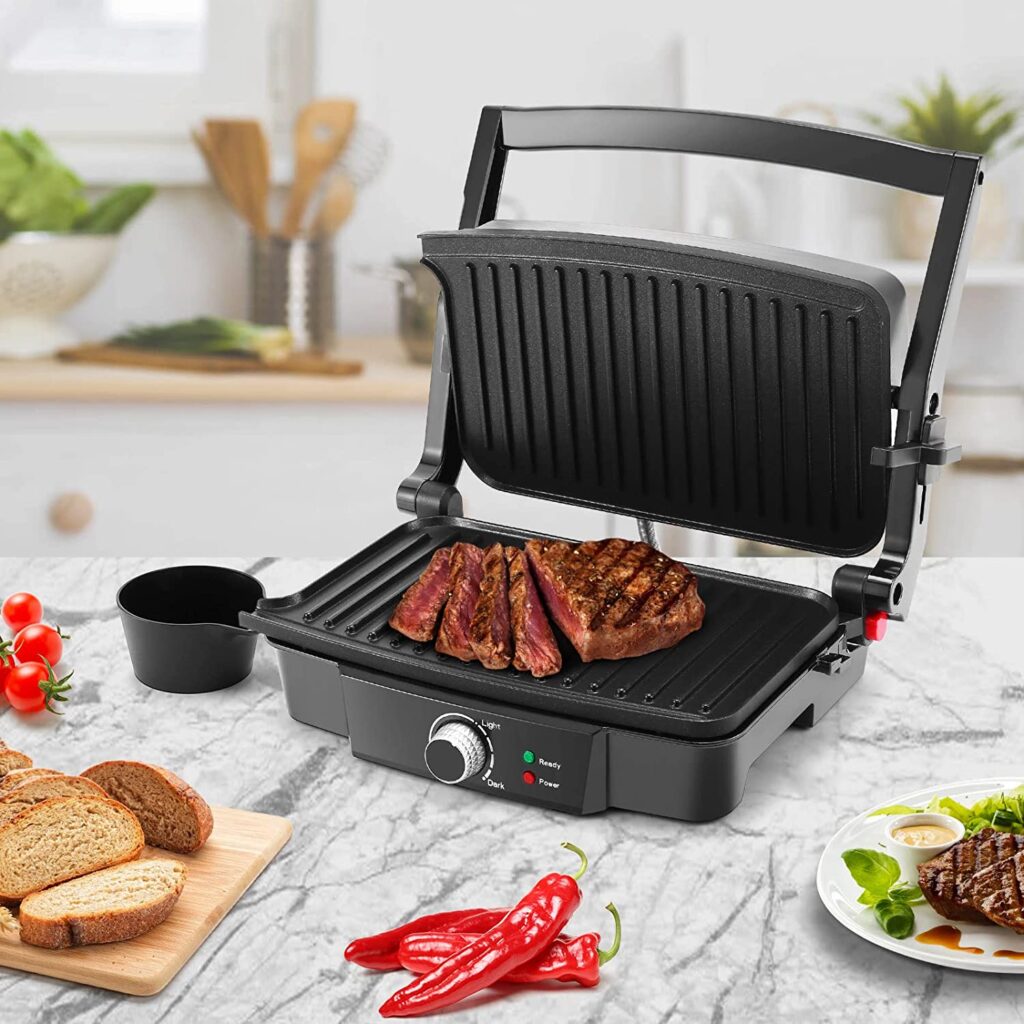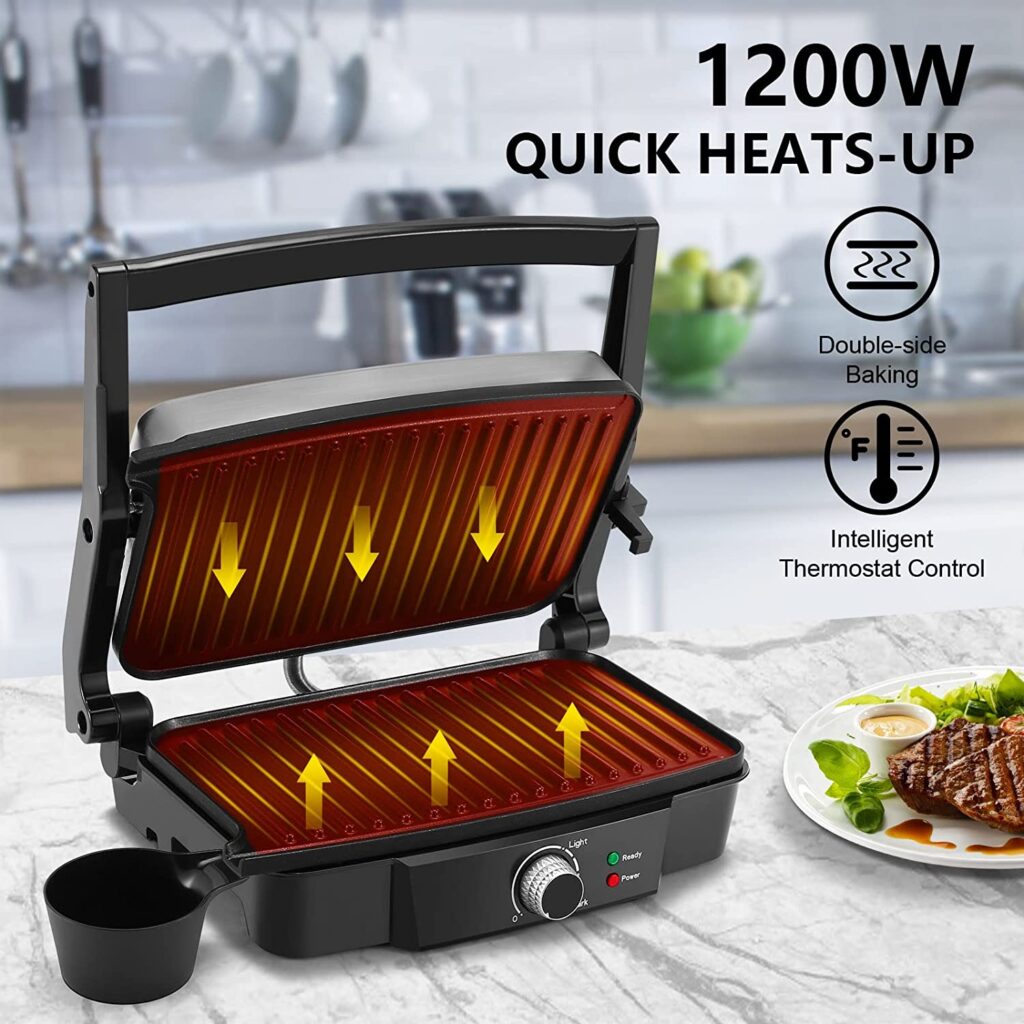 Current Price: ₦45,000
Offer valid while stock lasts

All orders within Lagos, Rivers and Abuja are on payment on delivery; However, ₦2,000 commitment fee is required to validate all orders outside these (3) locations, then balance will be paid at the point of delivery
Please note that we incur additional cost for every failed delivery and/or customer unavailability.  Therefore, kindly be sure that you will be available to receive your order before your place it
Kindly complete the form below to proceed with your order