Make dusting fast, Easy & Fun, the painless way to dust your home.
Dusting is the worst. Spraying and wiping all day is back-breaking work and feather dusters make such a mess. NOW, SAY GOODBYE TO FEATHER DUSTERS OR CLEANING WITH A DIRTY RAG!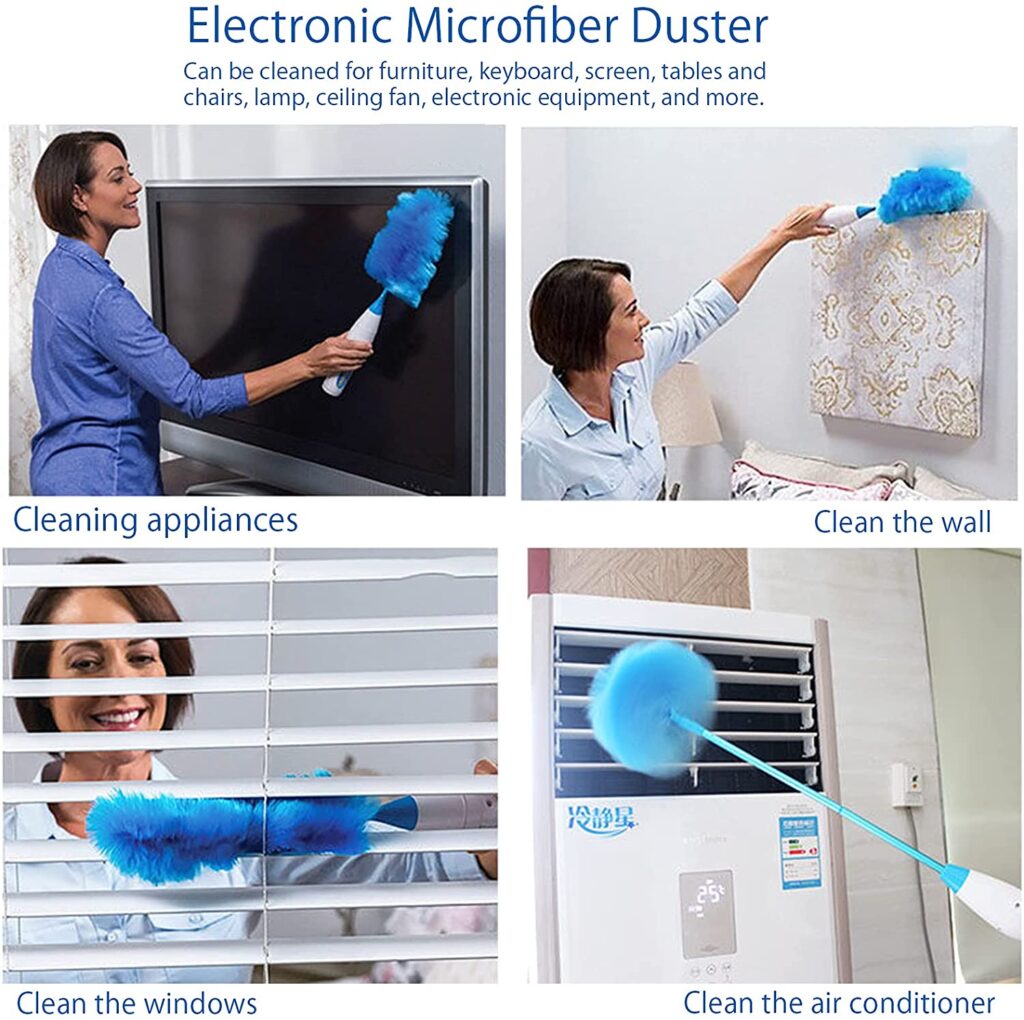 Easy to Clean : This telescopic dusting brush has a soft touch button, 180 ° bending, 360 degree rotation, Electrostatically design makes it very easy to catch dust. The extension pole of 45cm can clean all objects at heights.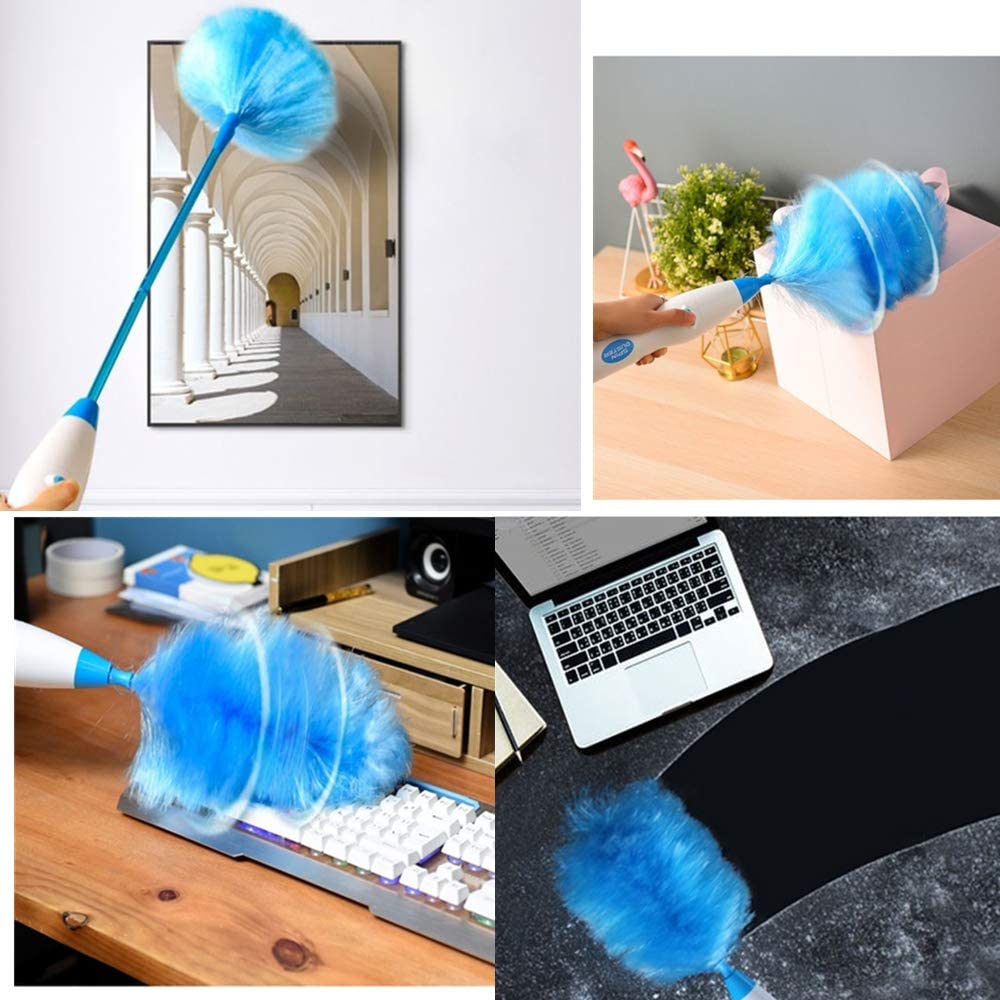 "Microfiber Duster Size: Short brush length: 22cm, Long brush length: 28cm, Machine size: 23.5*60*42cm, Extension rod: 22.3*1cm(2pcs); Note: This product contains no batteries and requires 4 AA batteries."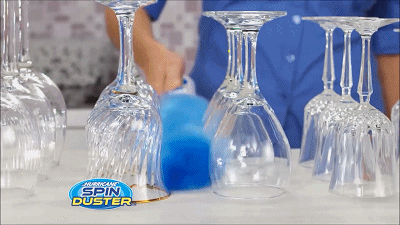 Widely Used : The Electronic Cleaning Tools Can be cleaned for furniture, keyboard, screen, tables and chairs, lamp, ceiling fan, electronic equipment, and more. It is also soft enough to be used for fragile items.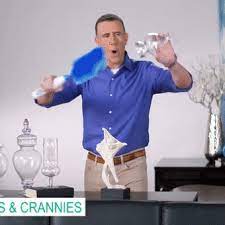 Electrostatically: charged bristles attract and trap dust making it the perfect ceiling fan cleaner, blind cleaner, mini blind duster, pet hair duster, cobweb duster, and baseboard cleaner.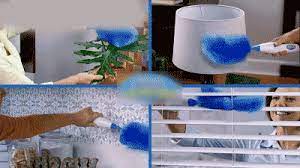 Easy and convenient to use: First install the batteries, then open the button,use the cleaning feather duster start cleaning the house, remove the brush after cleaning, place it on the tap and then let it air dry.
Go Duster Is The Revolutionary Motorized Duster That Makes Dusting Faster, Easier And More Fun Than You Ever Imagined! It"S Battery Operated, Just Push The Button And The Duster Head Starts To Spin, Picking Up Dust In A Fraction Of The Time. Designed For Comfort, The Handle Is Ergonomic And Balanced To Make Dusting Feel Almost Effortless. Even Seniors And Children Will Love It. Cut Your Dusting Time Down As The Spinning Fibers On The Brush Heads Work So You Don"T Have To. Dust Shelves, Plants, Blinds, Electronics, Collectibles, Books And More – All In A Fraction Of The Time It Would Normally
Safe to use on all kinds of surfaces.
It is the motorized duster that makes dusting faster easier and more fun.
It is a battery operated duster that is lightweight perfectly balanced and completely cord less.
Spin duster uses static electricity and spinning action all you have to do is wave it like a wand.
Great for all your electronics tv dvd game consoles computers and keyboards.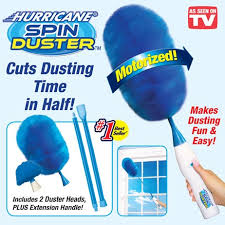 DESCRIPTION
Electrostatically-charged bristles attract and trap dust making it the perfect ceiling fan cleaner blind cleaner mini blind duster pet hair duster cobweb duster and baseboard cleaner.
Spin duster's super soft bristles conform to any shape furniture and gently spin away dust – use it as your office duster fan blade cleaner or shutter duster.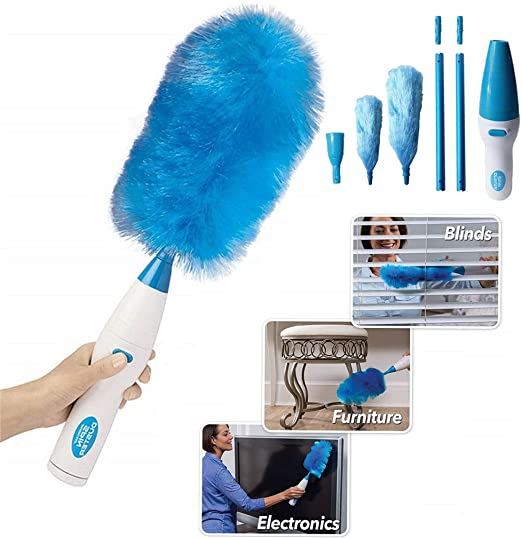 Go Duster makes dusting fast, easy and fun! It's a handheld, completely cordless, battery operated spinning duster that picks up dust like a magnet.
It gets into hard to reach areas, conforms to all shapes and sizes and lets you dust without moving anything, saving you time and making your life easier.
Current Price:
₦15,000
Order yours now before price goes back to ₦25,000 in Offer Valid while stock lasts
All orders within Lagos, Abuja and Port Harcourt are on payment on delivery-which means you don't pay until you receive the product. Deliveries to other locations are required to make a part payment of ₦2,000 before delivery and balance on delivery.
on confirmation of your order we will send you the account number to make your commitment fee
Call us for more inquiries on 09161553790