Kitchen Transparent 2 layers Plastic Dish Drying Drainer Dish Rack with Lid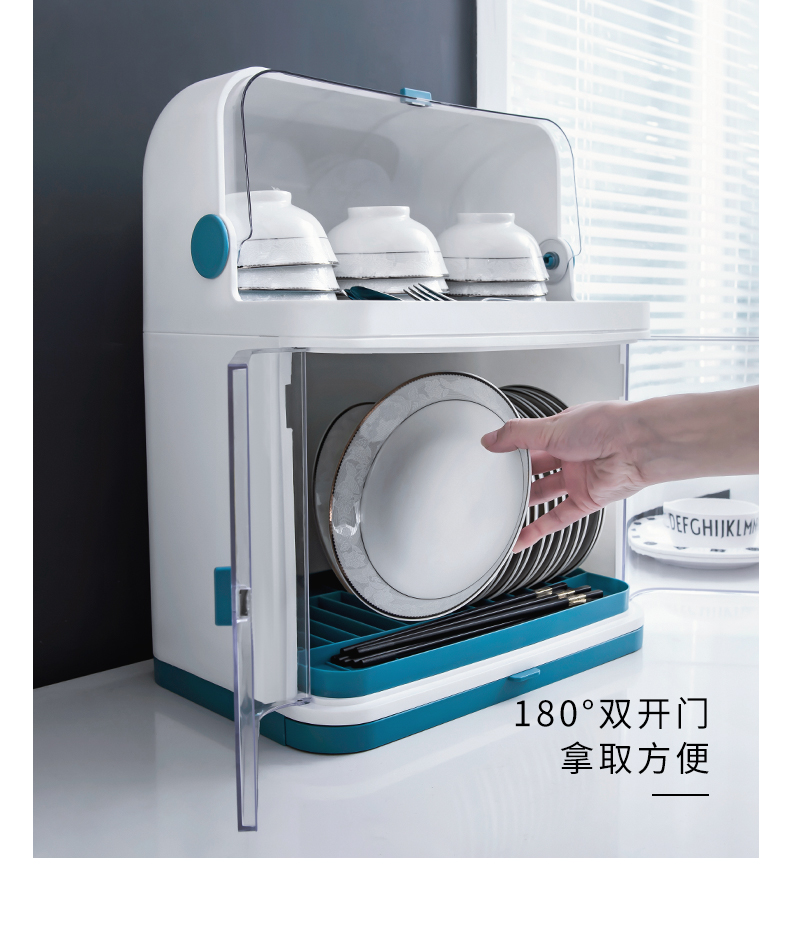 Material: Safe and reliable material, environmentally friendly PP is durable, non-toxic, bright and easy to clean, and has a long service life.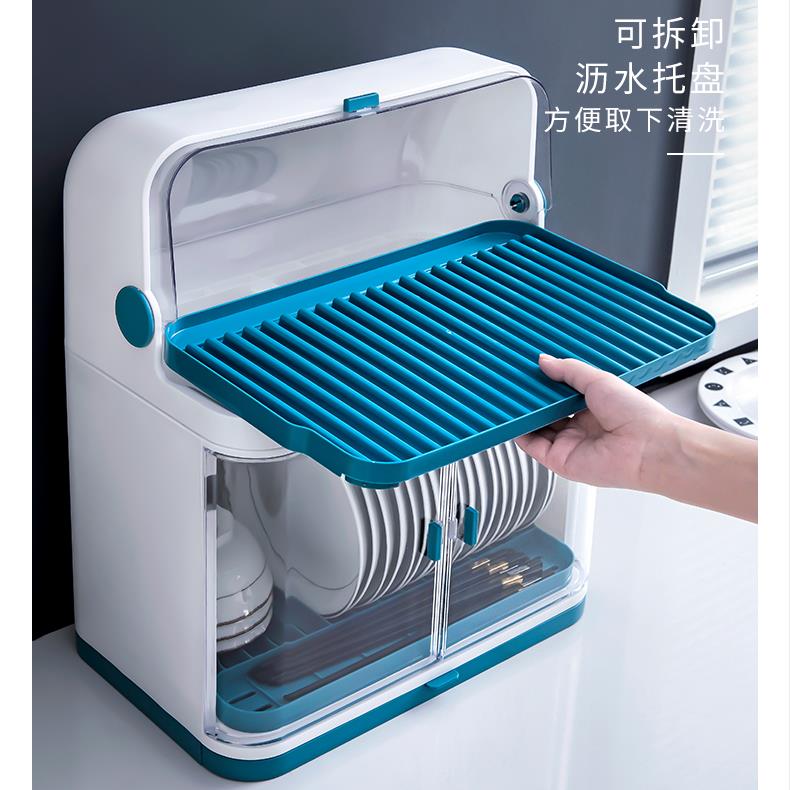 Innovative and convenient design: upgrade the magnetic door and close it automatically.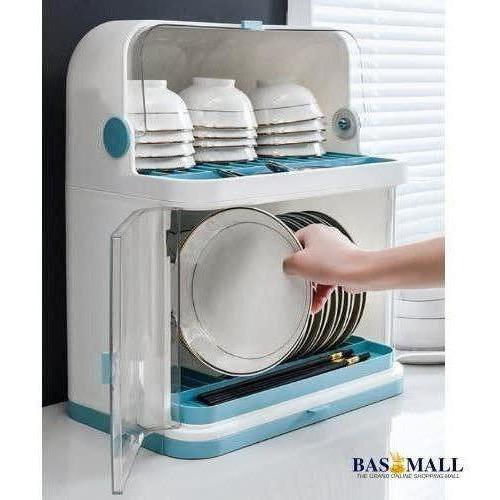 High capacity: It can accommodate a variety of tableware, can store rice bowls and plates, make the kitchen cleaner and more spacious.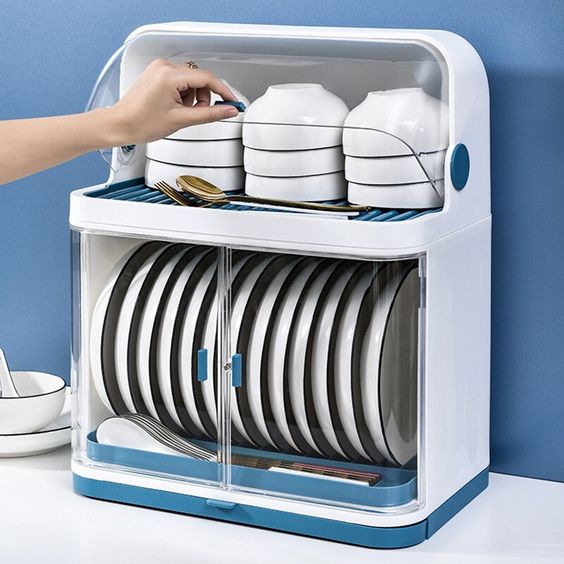 Easy to clean: Drawer-type water storage tray makes it easier to clean water.
Installation steps: Take out the product, buckle the top layer down into the buckle, insert the drain pan into the cupboard, buckle the transparent door on one side into the buckle, buckle the transparent door on the other side into the buckle, and close the transparent large flip cover. The installation is complete
Product Description
Product Parameters
Product Name: Desktop Drainage Dish Rack
Product material: PP+ABS
Product color: blue and white
Product specifications: double layer
Product features: chopsticks dish bowl fork spoon and other tableware storage.
Product Features
– ABS material, warm and firm
– Raised handle for easy opening and closing
– Arc corners, smooth sanding without corners
– Chuck structure for easy dish stand up
Offer valid while stock lasts (For enquires, please call 08136324553)
All orders within Lagos, Rivers and Abuja are on payment on delivery; However, ₦2,000 commitment fee is required to validate all orders outside these (3) locations, then balance will be paid at the point of delivery
Please note that we incur additional cost for every failed delivery and/or customer unavailability.  Therefore, kindly be sure that you will be available to receive your order before your place it
Kindly complete the form below to proceed with your order