Manual Fruit Juicer Alloy Lemon Squeezer Citrus Press Heavy Duty Hand Press Fruit Juicer Detachable Lime Squeezer
#17,0000 for 1--(BUY 4PCS @ #55,000 (INSTEAD OF #68,000)
DURABLE AND HEALTHY:The manual citrus juicer is made of high quality aluminum.The aluminum alloy on the surface of the juicer is not in direct contact with the fruit,never worry about health and original flavor of the juice.Quickly get Vitamin C.
MAXIMUM JUICE OUTPUT : Add efficiency to your juicing process with this citrus squeezer extractorfor superior leverage,designed for maximum juice output,Adds convenience to bars, smoothie stands, and cafes.Silent squeezing,Compared with the machine juicer, our manual juicer has no noise in the process of use.
EASY TO USE: Citrus Squeezer comes with Pp food grade plastic liner, to reduce the touch between the fruit juice and the lime squeezer.For ease of use, v-shaped juice outlet which makes it easy to pour the juice into a glass or other container.In addition, the smooth handle provides a comfortable and stable grip for easy grip and compression.Present 2 cotton filter bags to remove the fruit peel,seed and flesh easily.
PLEASE SEE DIRECTION ON HOW TO USE THE PRODUCT IN THE VIDEO BELOW
EASILY REMOVABLE COMPONENTS FOR EASY CLEANING: The components of this fruit juice squeezer are removable for easy cleanup.DO NO WASH IN A DISHWASHER,WASH BY HAND,rinse and dry after each use for longer use. Plus, its small footprint allows it to sit on countertops without taking up too much space.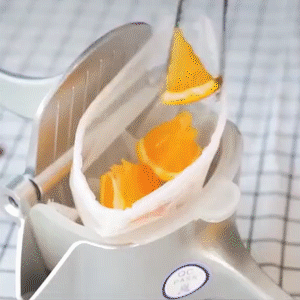 USER-FRIENDLY KITCHEN TOOLS:This citrus juicer is a excellent Father's Day, Mother's Day Gifts,Christmas Gift,Thanksgiving kitchen accessories,Boxing Day specials to your famlily,friends.Must have kitchen products,100% Satisfaction Guarantee.
#17,0000 for 1--(BUY 4PCS @ #55,000 (INSTEAD OF #68,000)
SKU: GE779HA0NRTQ7NAFAMZ
Care Label: eidlhot
Certifications: Eco Friendly
Color: Silver
Main Material: Stainless Steel
From the Manufacturer: eidlhot
Model: Manual Juicer
Production Country: China
Size (L x W x H cm): 20x15x3
Weight (kg): 0.72
Offer valid while stock lasts (For enquires, please call 08136324553)
All orders within Lagos, Rivers and Abuja are on payment on delivery; However, ₦2,000 commitment fee is required to validate all orders outside these (3) locations, then balance will be paid at the point of delivery
Please note that we incur additional cost for every failed delivery and/or customer unavailability.  Therefore, kindly be sure that you will be available to receive your order before your place it
Kindly complete the form below to proceed with your order