Multi-Purpose Convertible Trolley Rack / 3 Tier Storage Rack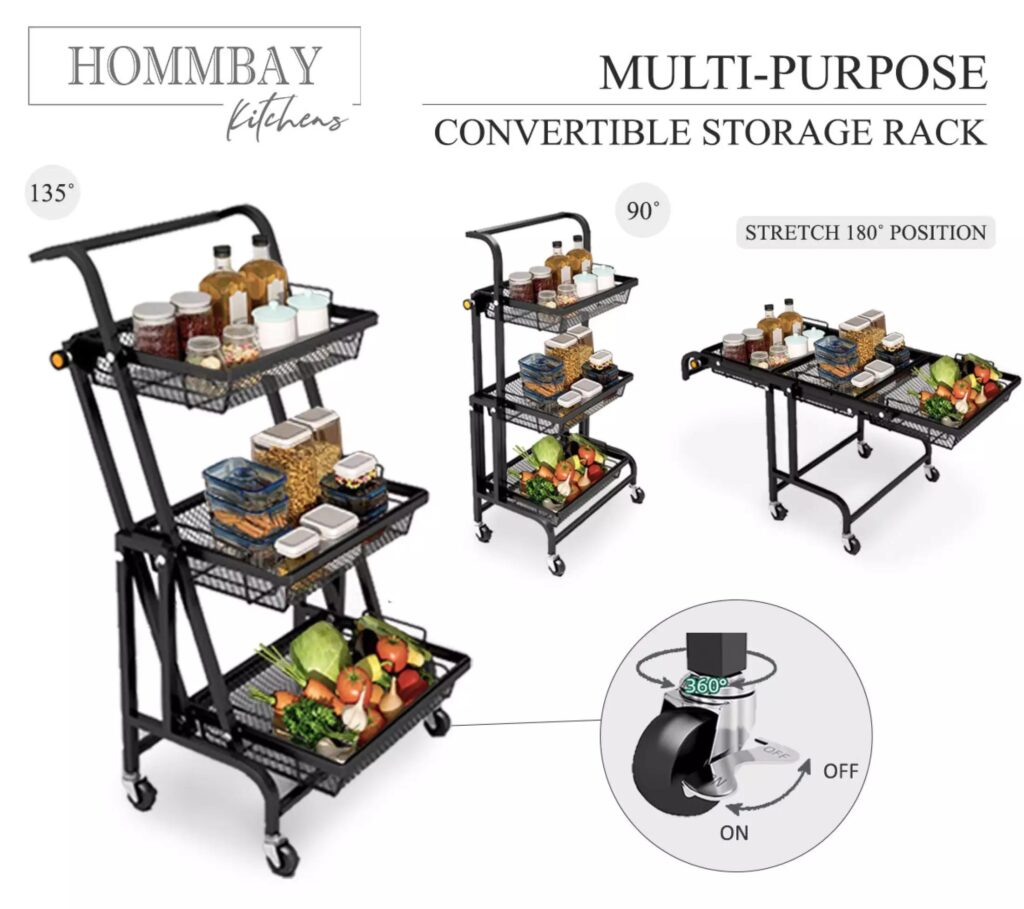 [MULTI-PURPOSE FUNCTION] Movable 3 Tier Storage rack, with Handle and Lockable 360˚ Rotating Roller. Suitable for Kitchen, Baby Room, Bed Room, Laundry Area or Hair / Beauty Salon etc.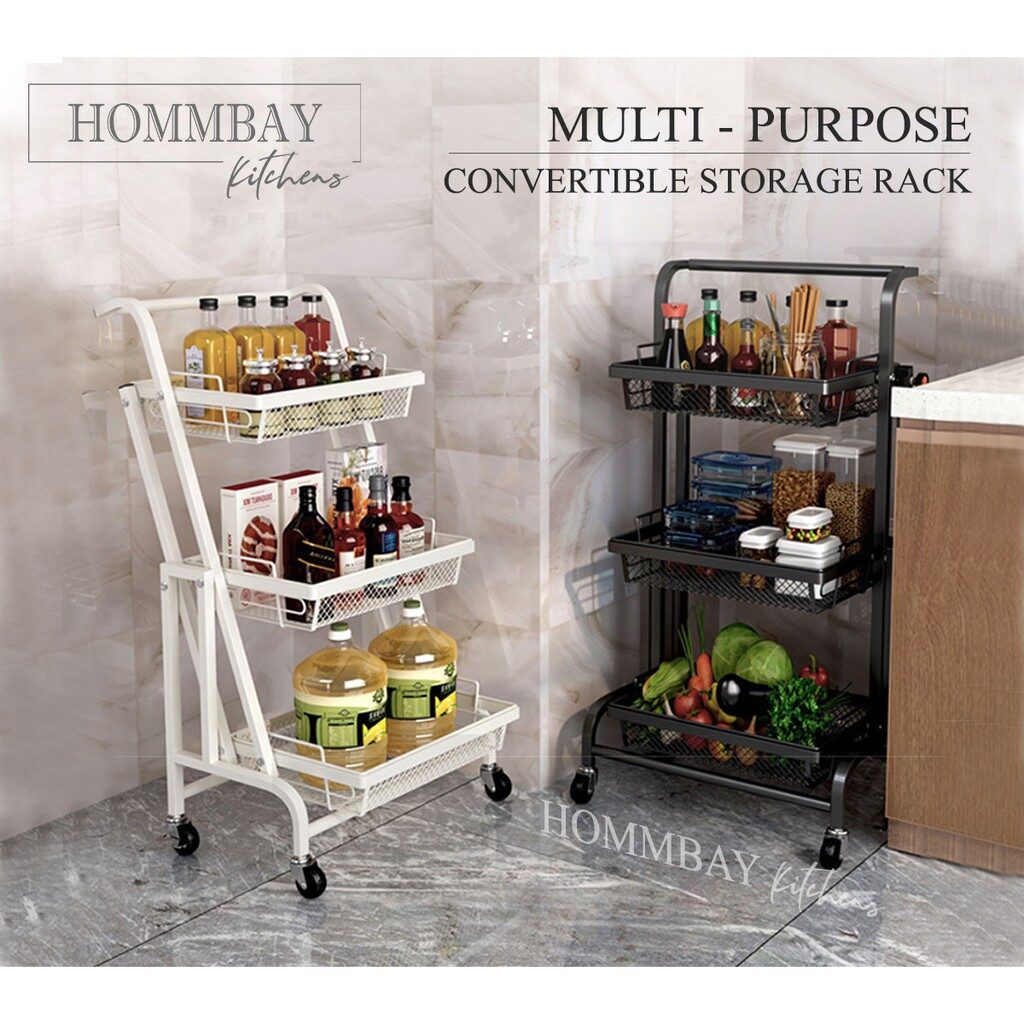 [CONVERTIBLE FUNCTION] 90˚ – 180˚ Positioning, convenient to use in different ways.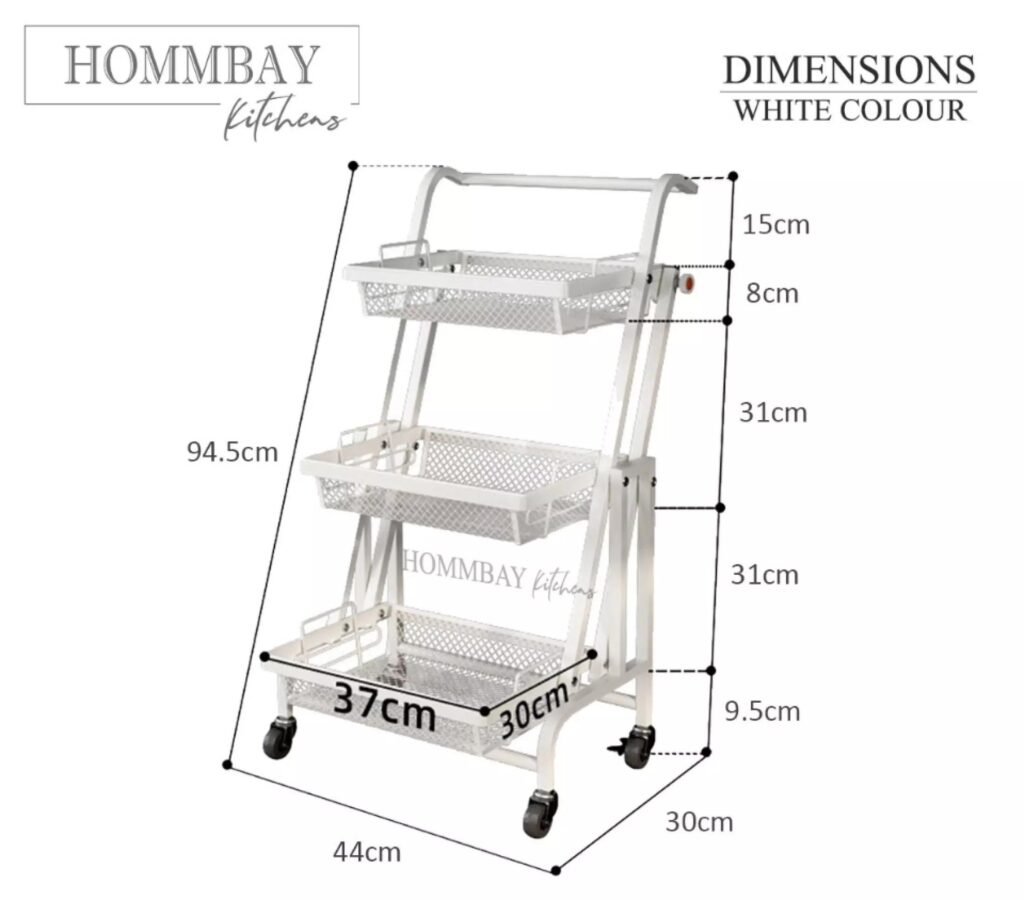 [STURDY STRUCTURE & PRACTICAL DESIGN] The thick main frame & sturdy screw offers stability and heavyload capacity to this 3 layer storage rack.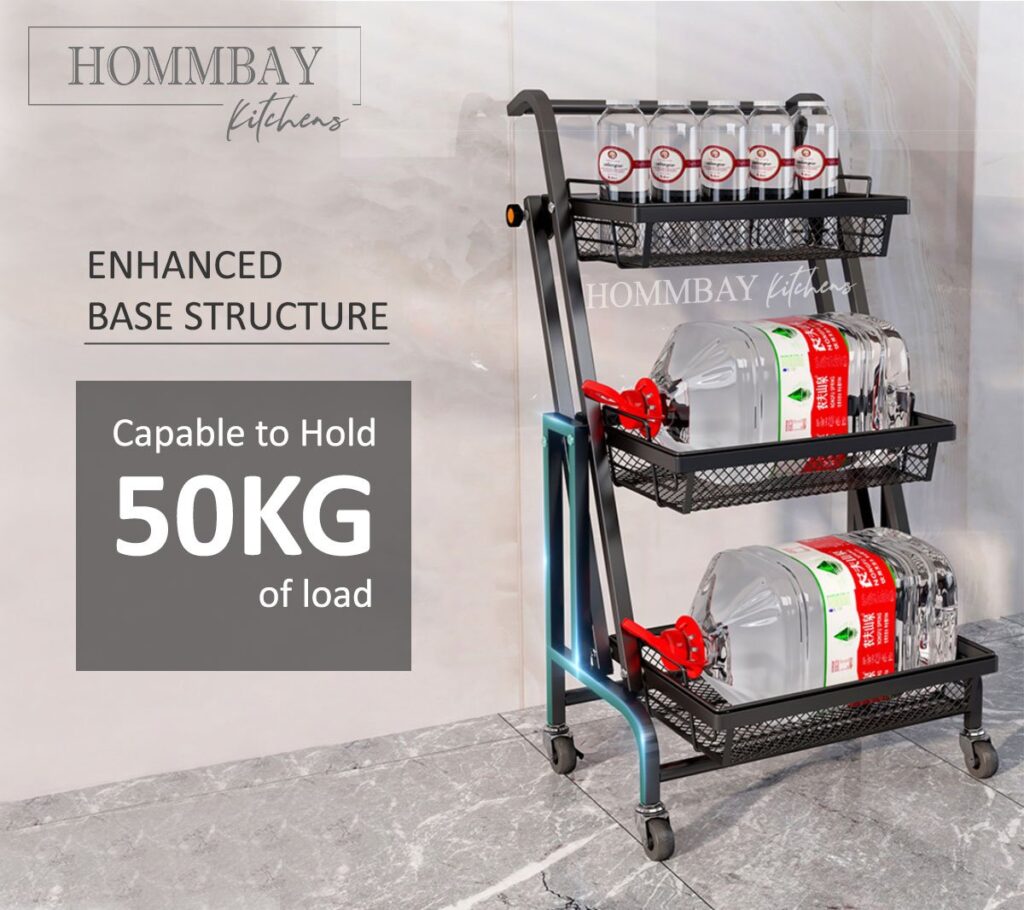 [SPACE SAVING & EFFICIENT STORAGE] Organizer storage rack can be placed at the corner of your kitchen / bed room / laundry area. Great utilisation of space.
Offer valid while stock lasts (For enquires, please call 0916 155 3790)
All orders within Lagos, Rivers and Abuja are on payment on delivery; However, ₦2,000 commitment fee is required to validate all orders outside these (3) locations, then balance will be paid at the point of delivery
Please note that we incur additional cost for every failed delivery and/or customer unavailability.  Therefore, kindly be sure that you will be available to receive your order before your place it
Kindly complete the form below to proceed with your order