Oil Can Stainless Steel Filter Screen Kitchen Oil Storage
Stainless Steel Oil Can Filter Tank Storage Tank Kitchen Leakproof Household Large Oil Filter Pot Keeper With Mesh Strainer for Cooking Frying Oil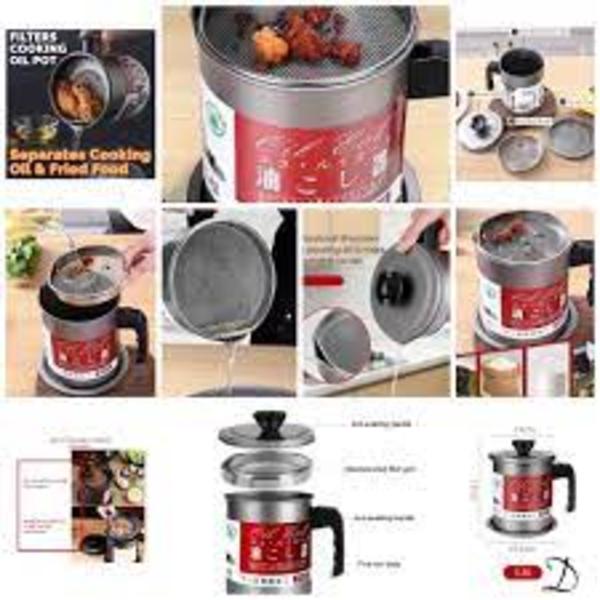 [Fine filter] Food residues can be filtered more cleanly. 1mm fine filter screen can effectively filter the residue. No drips and no leaks, the olecranon pours the oil port, and the oil is more worry-free.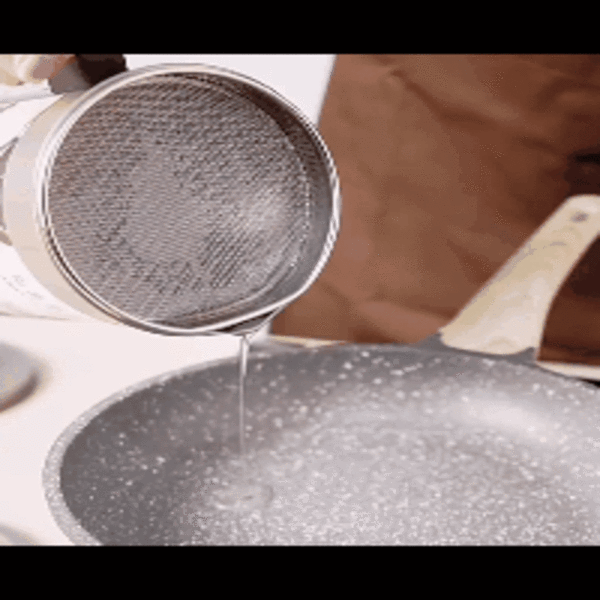 [Safety and health] can store and filter, healthy oil can. Cover the lid in all directions. Protect your health from dust and insects. Non-slip tray, effective anti-skid to keep the table clean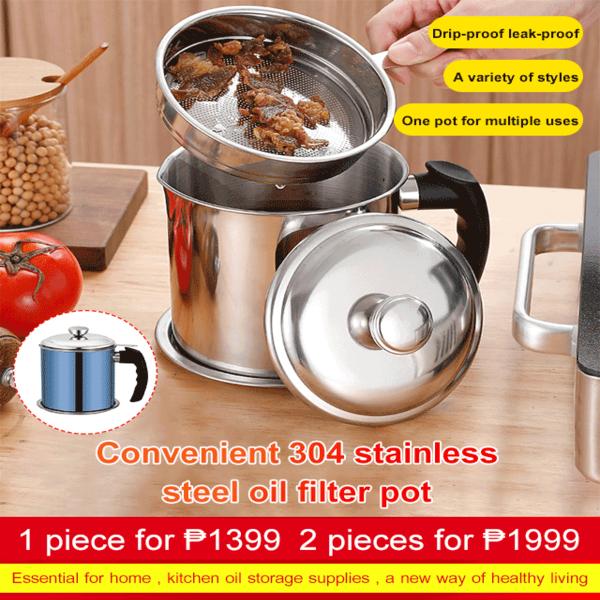 [Perfect design] Intimate curling spout, comfortable to touch and not hurt your hands. Ergonomic design and comfortable handle. Take care of your life carefully, good quality is worth choosing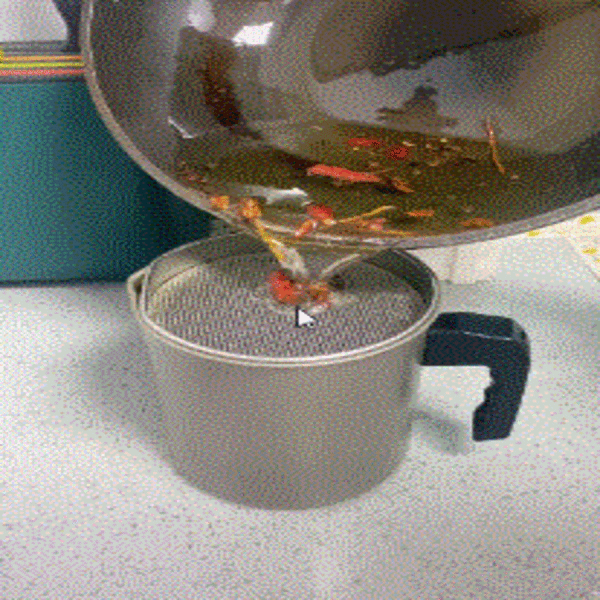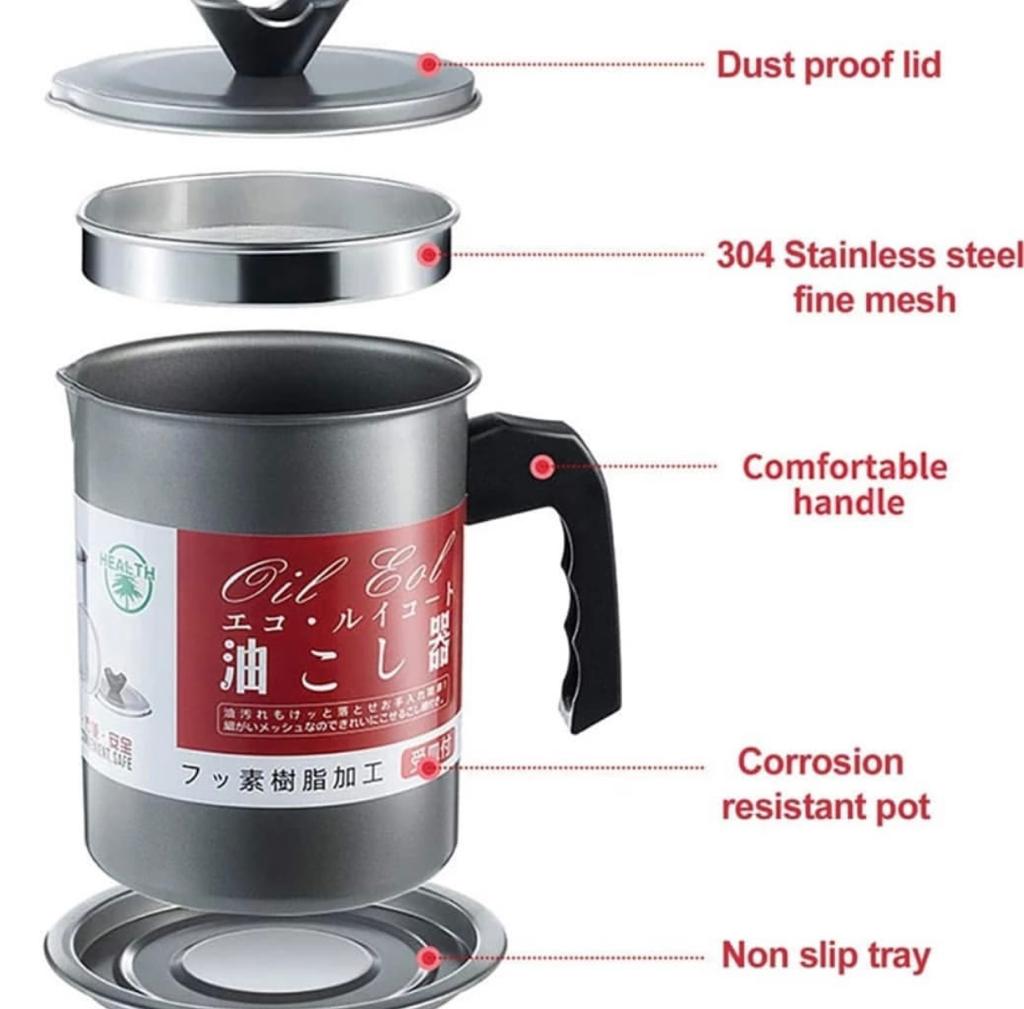 A TIDY & ORGANIZED KITCHEN NEEDS IT- The dust-proof lid covers the pot well and ensures the stored cooking oil in a clean status. The drip-free spout helps you to pour over the oil and leaves no oil residue on the outside of the pot. The base plate keeps oil splash away from the tabletop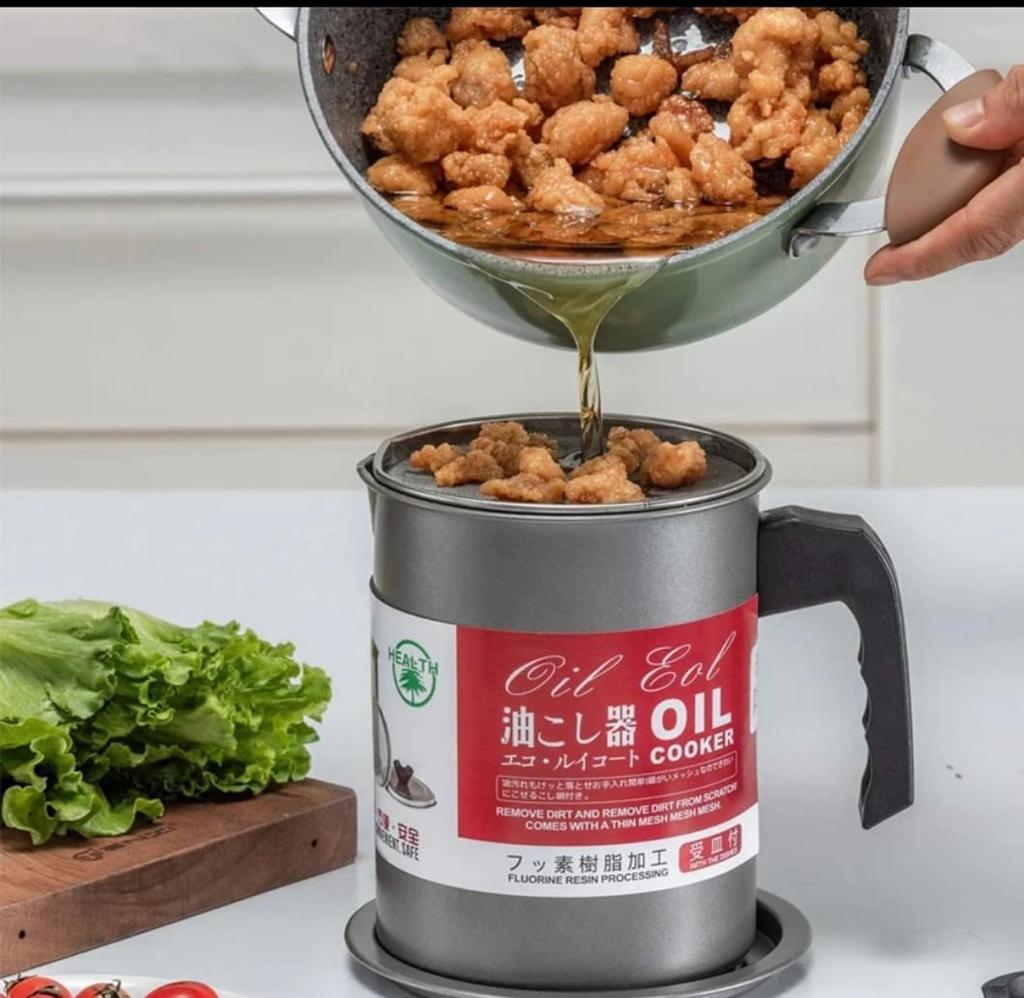 PREMIUM MATERIAL – Made by high quality stainless steel,Thickened pot body, sealed oil storage, high heat resistance, Both oil filtering and oil storage functions, easy to filter frying impurities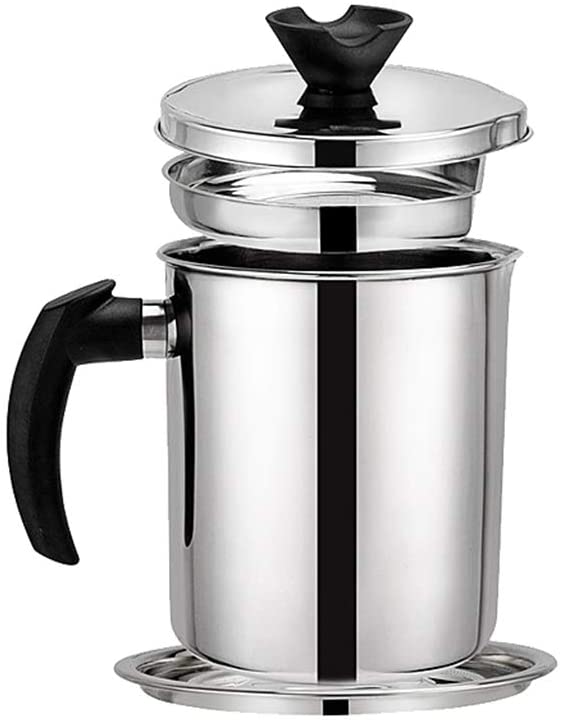 IDEAL SIZE FOR KITCHEN USE-The grease strainer is big enough to store cooking oil and perfect for normal kitchen using. Meanwhile, the pot is lightweight enough for one hand operation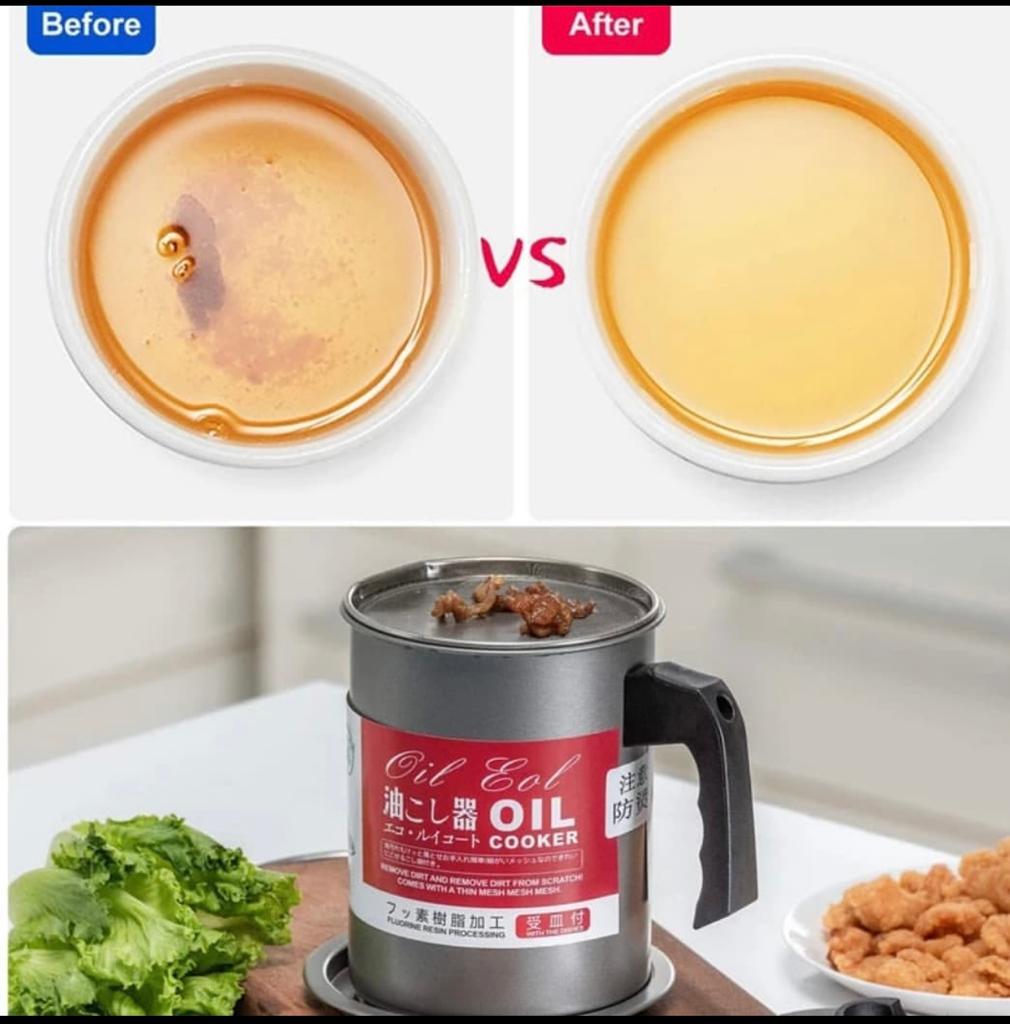 SAFELY STORE YOUR COOKING OIL-With this oil pot, you can strain and store flavorful cooking oil, coconut oil, pan grill and bacon grease.Non-Stick design.The pot lid keeps your cooking oil clean for daily use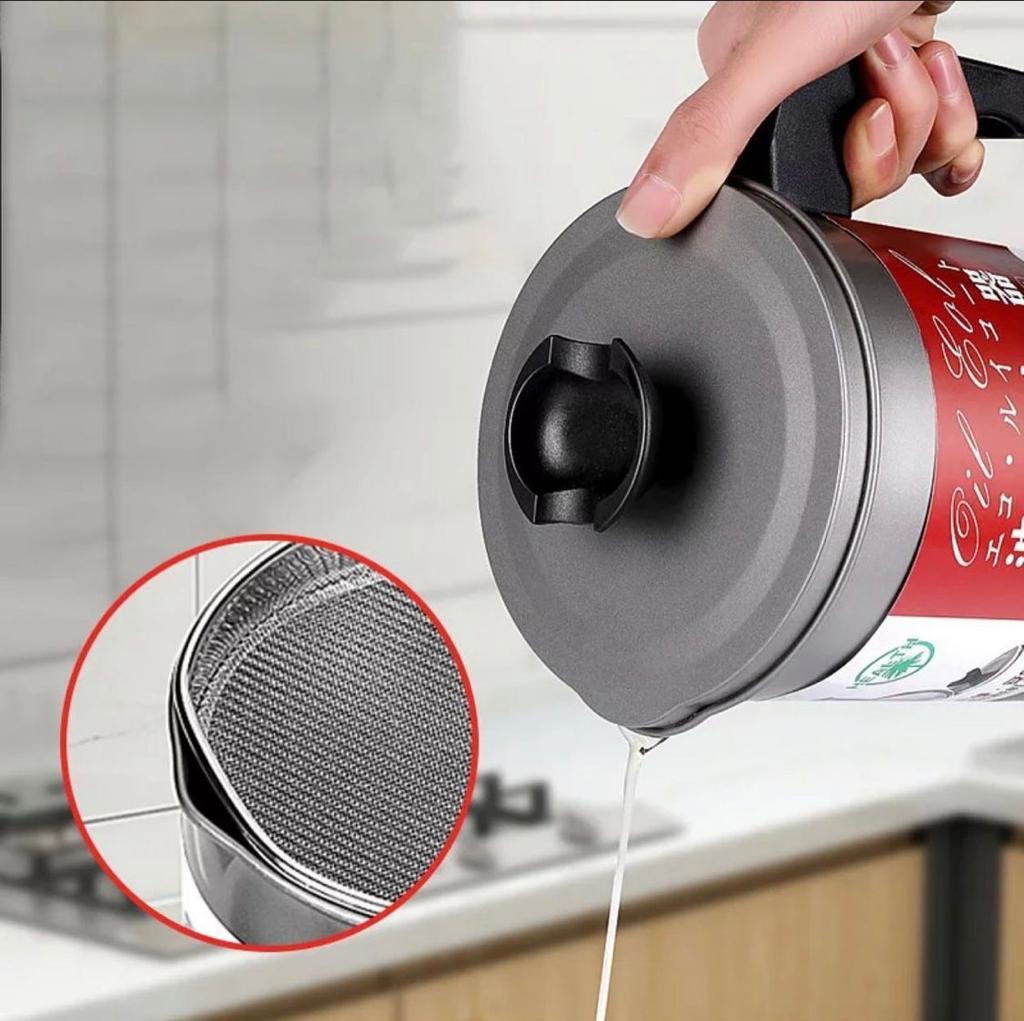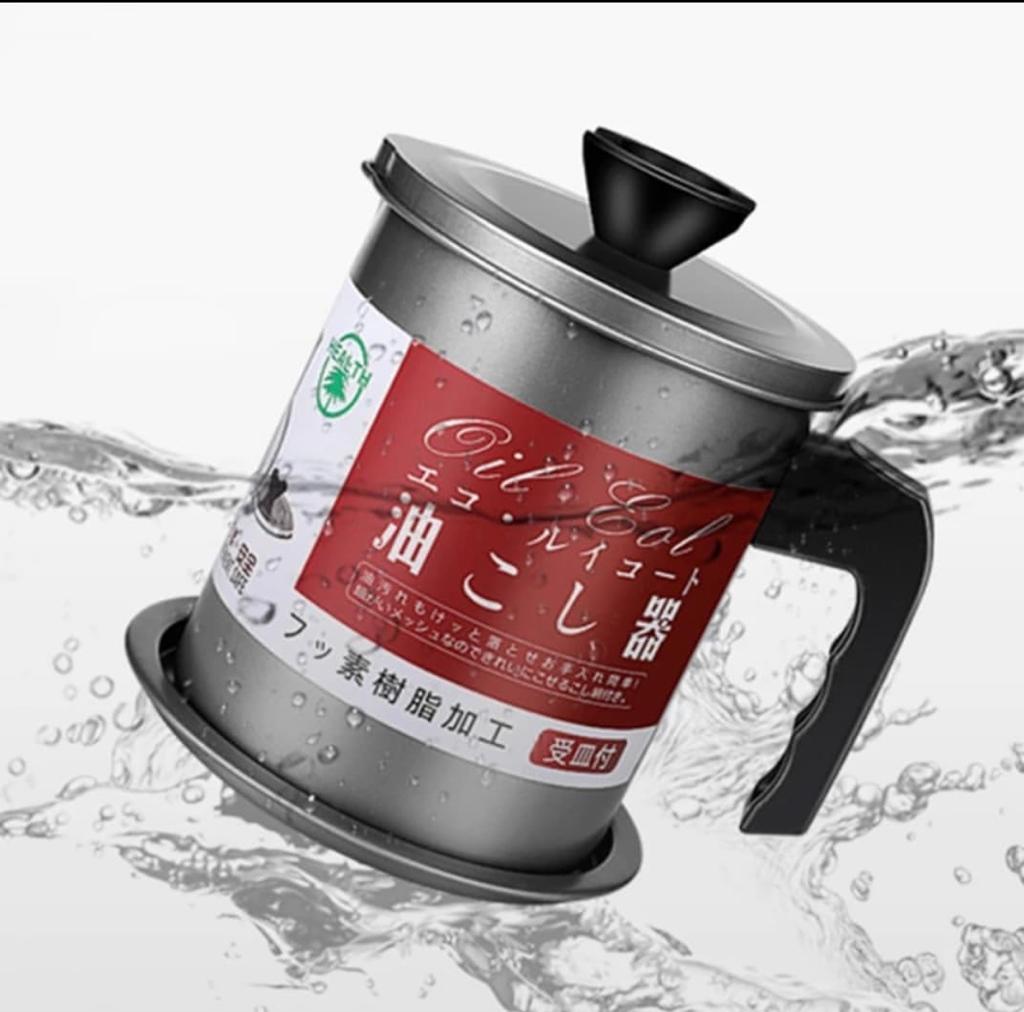 MULTI-PURPOSE-Stainless steel filter oil pot can not only store used cooking oil, coconut oil, baking pan and bacon fat. Can also be used to store other liquid seasonings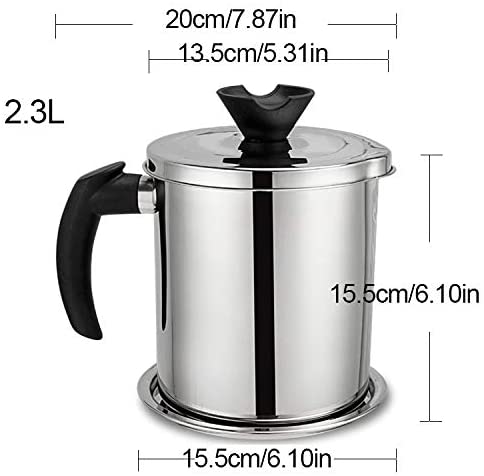 The grease container is well constructed and made of food grade high quality stainless steel, comes with a lid and a removable mesh strainer to catch, separate and filter out small or large food pieces and particles for an easy reusing of fat, kitchen oil or bacon grease.
For storing frying oil, drippings or bacon grease for later cooking which is a great way to add good taste and flavor to future meals and dishes!
Designed with a spout for efficient and no more messy pouring compared to porcelain, ceramic or stoneware oil grease keeper can and cantainer
Perfect essential addition to your cookware on your kitchen countertop,Easy, economical and environmental friendly way to save money in the kitchen.
Name: oil filter pot
Material: 304 stainless steel filter
Size:15.5X13X20cm,15.5X15.5X20cm
Features: safe and healthy, not easy to rust, easy to clean,
Uses: filter oil, filter fruit juice, filter soy milk
Offer valid while stock lasts (For enquires, please call 0916 155 3790)
All orders within Lagos, Rivers and Abuja are on payment on delivery; However, ₦2,000 commitment fee is required to validate all orders outside these (3) locations, then balance will be paid at the point of delivery
Please note that we incur additional cost for every failed delivery and/or customer unavailability.  Therefore, kindly be sure that you will be available to receive your order before your place it
Kindly complete the form below to proceed with your order