CLEANING HAS BEEN MADE VERY EASY WITH THE NEW ROTATING MAGIC SPIN MOP WITH BUCKET
Special Offer - Buy One Rotating Mop (Get One Toilet Brush for Free)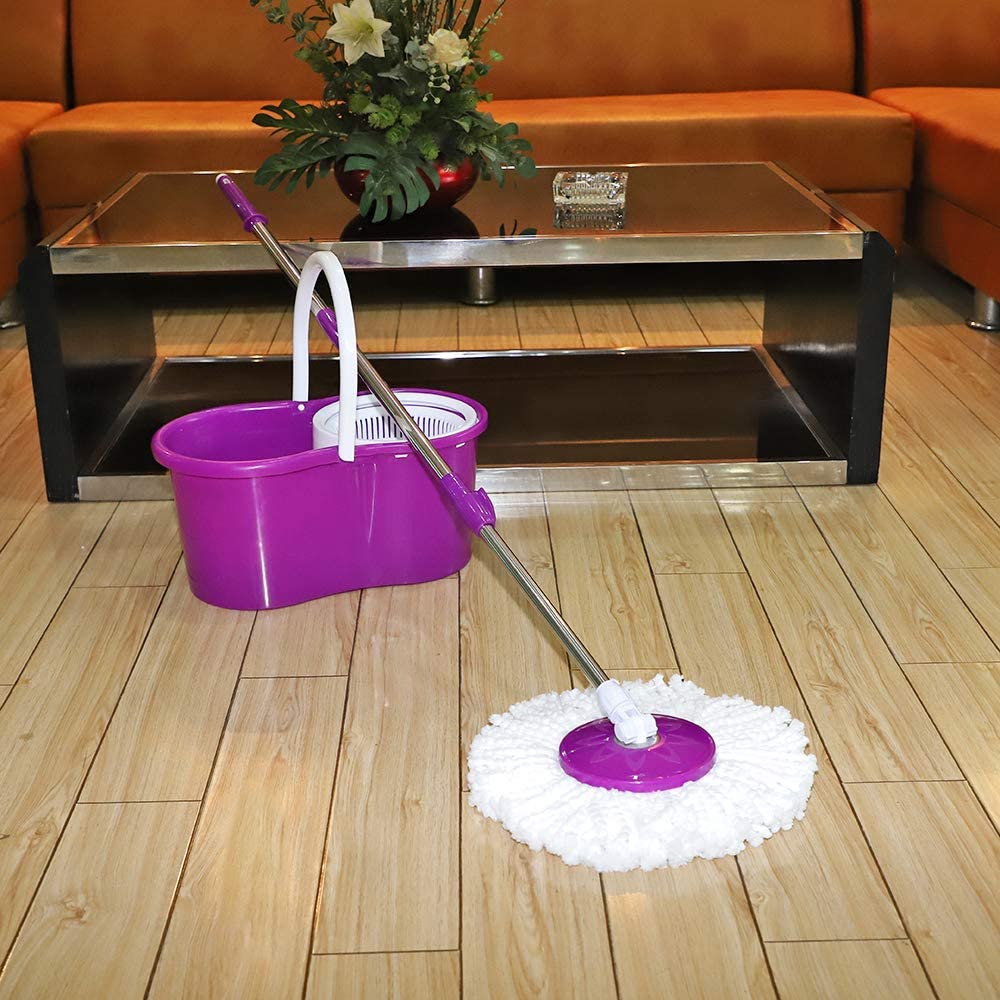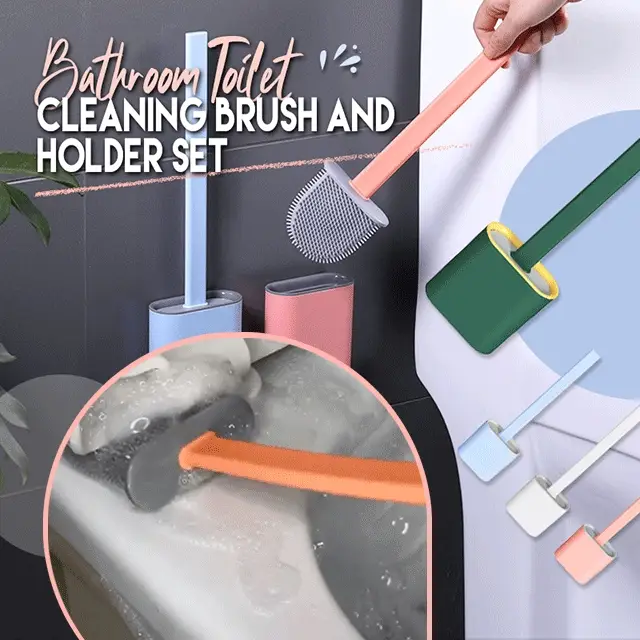 360°Spin Mop & Bucket Kit: The bucket has a built-in wringer for hands-free spin dry, 360-degree rotating microfiber mop head can be applied to various floors and get into those hard-to-reach places easily, deep clean, fit for under furniture and into corners.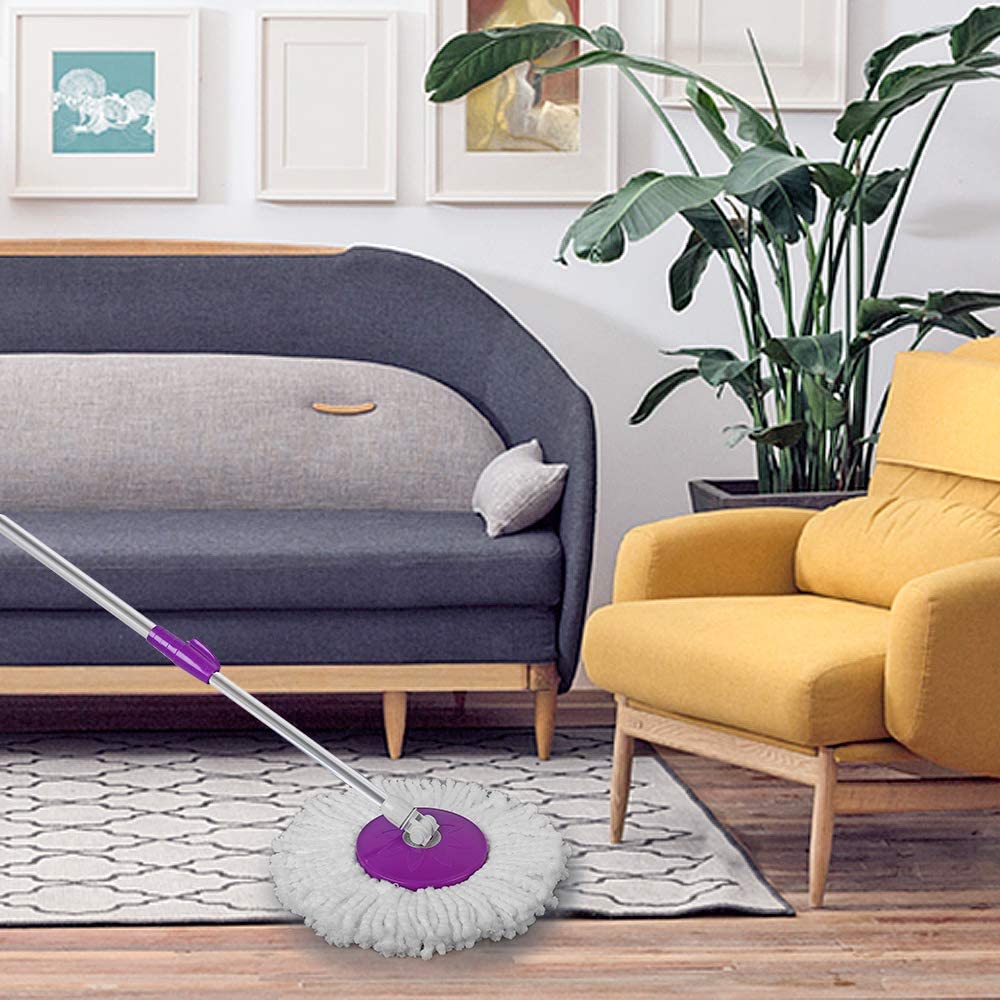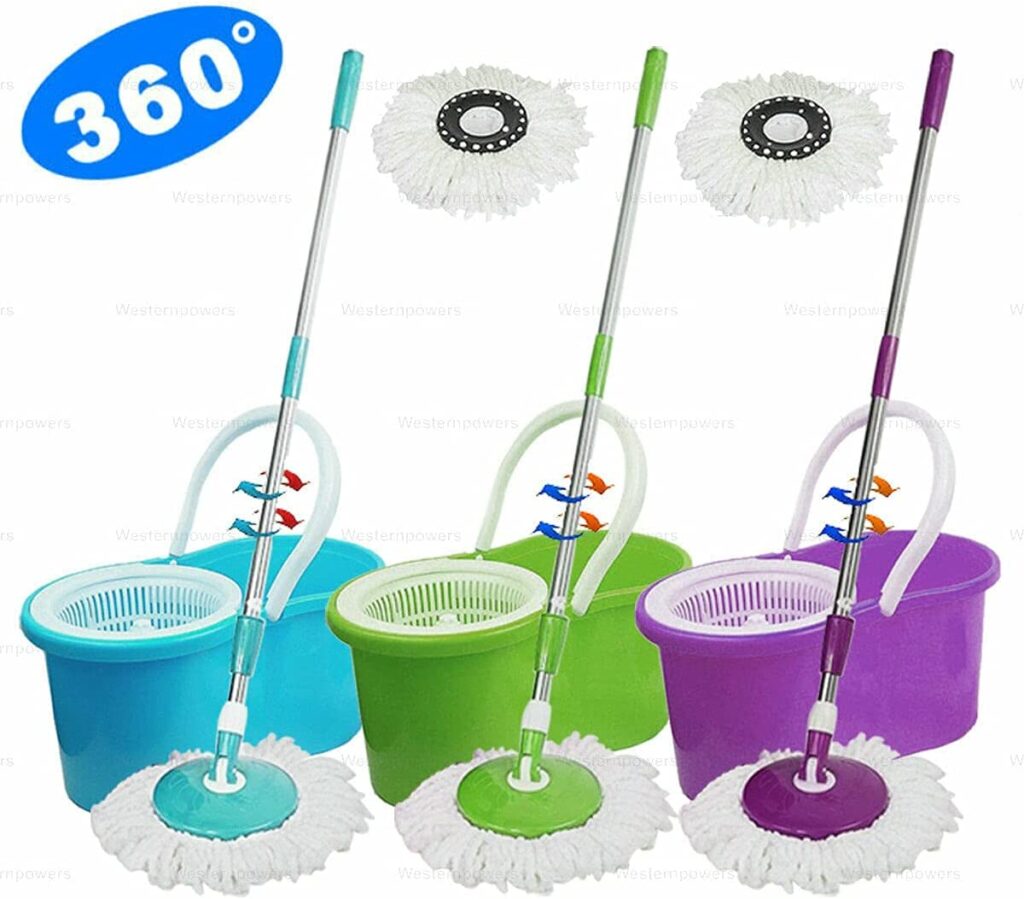 Applicable Scene: Suitable for various material surfaces, such as wood floor, tile floor, or use to clean window,etc. Clean the floor in a quick and easy way with our spin mop with bucket.
High-quality Mop Heads: 2 Microfiber spin mop replacement heads, Strong water-absorbing ability, durable and machine washable, deep-cleaning microfiber removes and absorbs tough dirt and grime.
Adjustable Stainless Steel Handle: Stainless Steel Telescopic Handle fully extend nearly 4.1FT, do not have to bend down and suffer from back pain, Switch lock make a perfect handle, adjustable from 38.1″ – 49.2″, and thick spiral power plant dry strongly and fast.
【Mop Bucket Set that Separates Dirty and Clean Water】 This innovative mop and bucket with wringer set is divided into clean water partition and sewage partition. The clean water partition is equipped with the valve control to drive dirty water into the sewage partition by using the gravity drainage in the rinsing process. Solve the problem that mixes clean and dirty water.
【Reduce water consumption and save space】 This flat mop and bucket system saves water a lot, One bucket of water is sufficient to clean the house wholly, No need to change water,To ensure its convenient storage, folding design is employed. Directly put the clean bucket down after your use. Not occupy any space and convenient to store. Dirty area bottom of the mop bucket features a drain hole which makes it convenient to drain away water
【360°rotatable Mops for Floor Cleaning】 With a flexible mop head and 360° rotatable joint, this system is suitable for cleaning joints and gaps. With the ultra-thin low-rise design, the mop can be adjusted flat to efficiently clean the furniture and other narrow places and easily sweep away dust and stains in the corner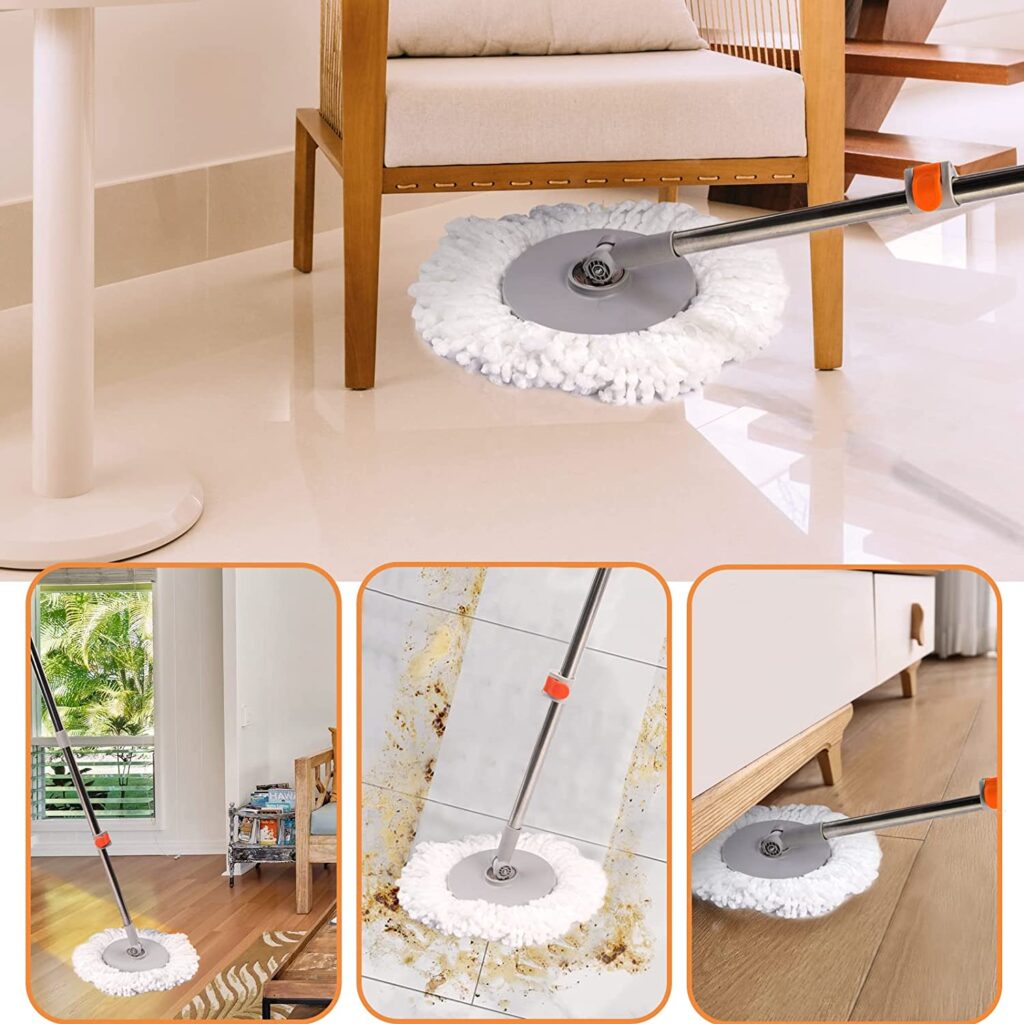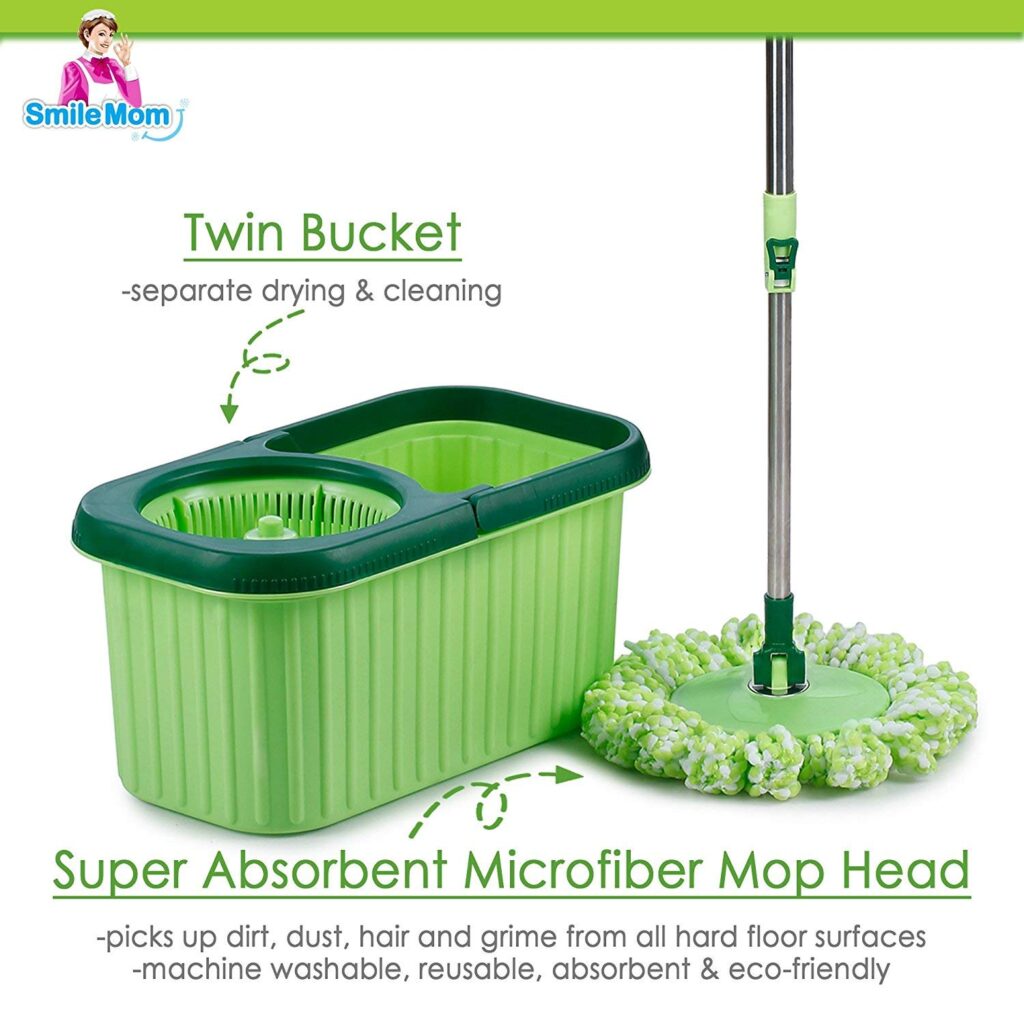 The X3 Mop is the industry-first to separate dirty from clean water! No more touching your mop pad and washing your floor with the virus and bacteria-filled water thanks to our patented 3-chamber system
CHQMQCALL dedicate to offering you convenient, high-efficiency, clean and healthy environment. After your purchase, you will enjoy 3-year quality guarantee. Feel free to contact us if you have any problem for the mop bucket, we will reply within 24 hours
Perfect for Pets: The X3's specially designed bucket teeth remove pet hair from the mop pad with each pass
360° Rotating head with stainless steel mop shaft and extra soft-grip handle for those hard to reach areas.
Comes with 2 reusable microfiber mop pads for a variety of floor types, for Wet or Dry Use.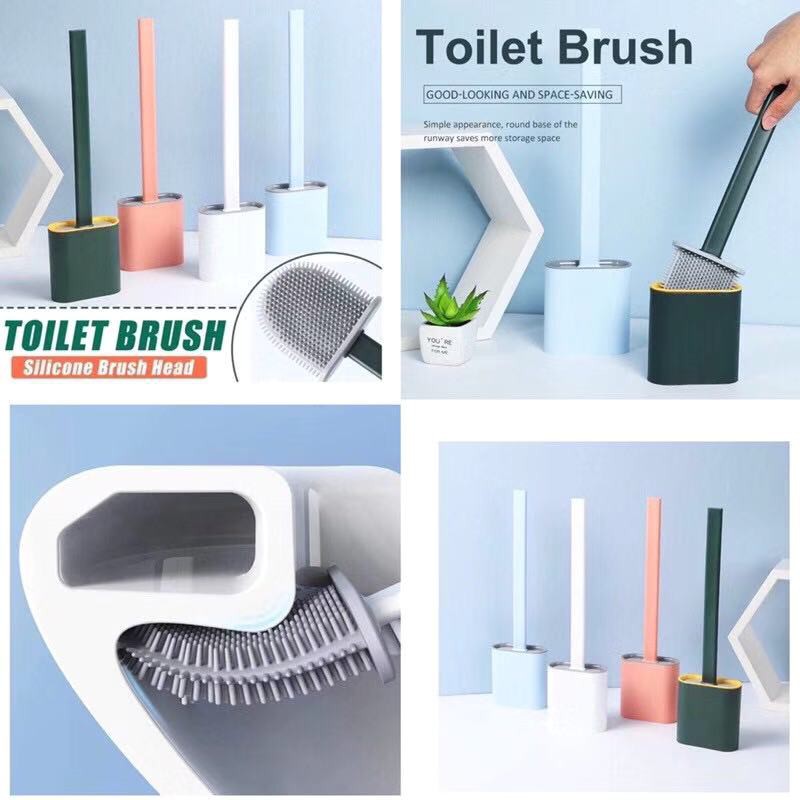 Special Offer – Buy One Rotating Mop (Get One Toilet Brush for Free)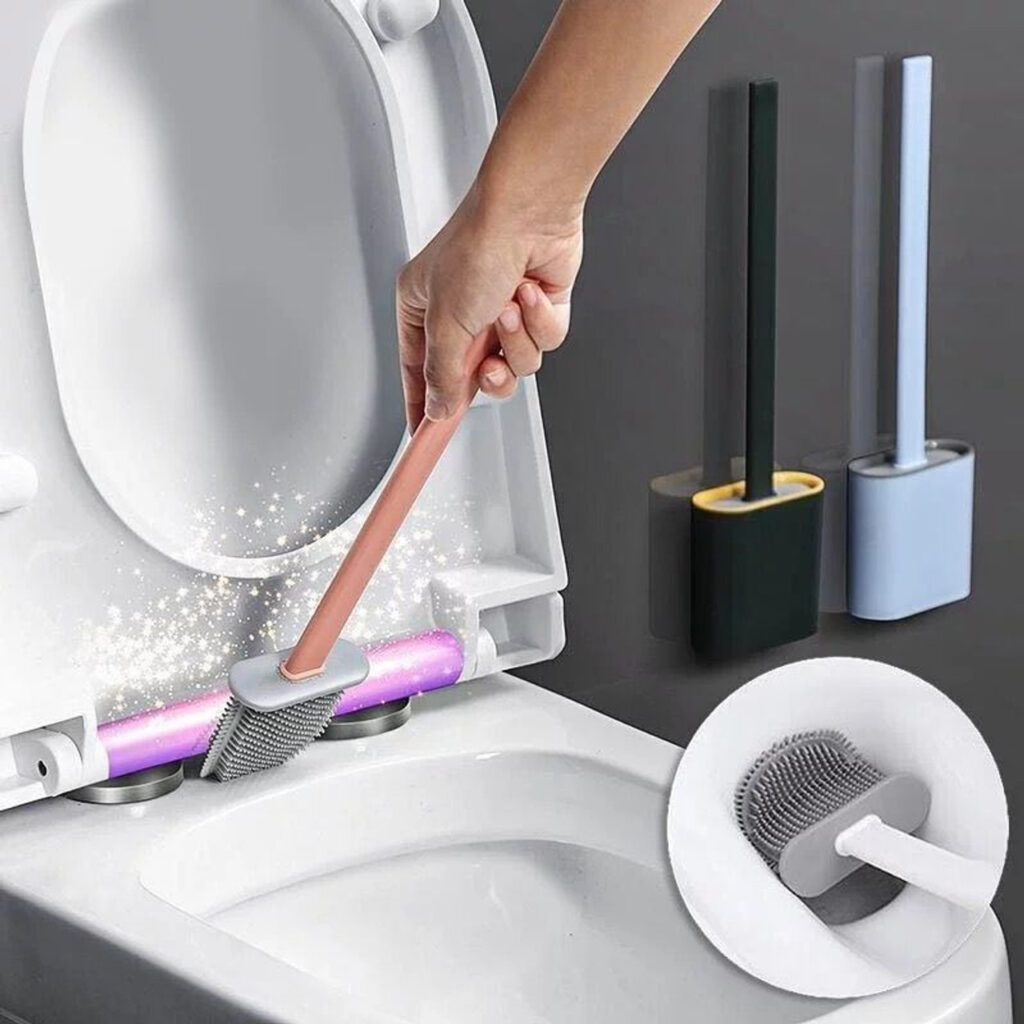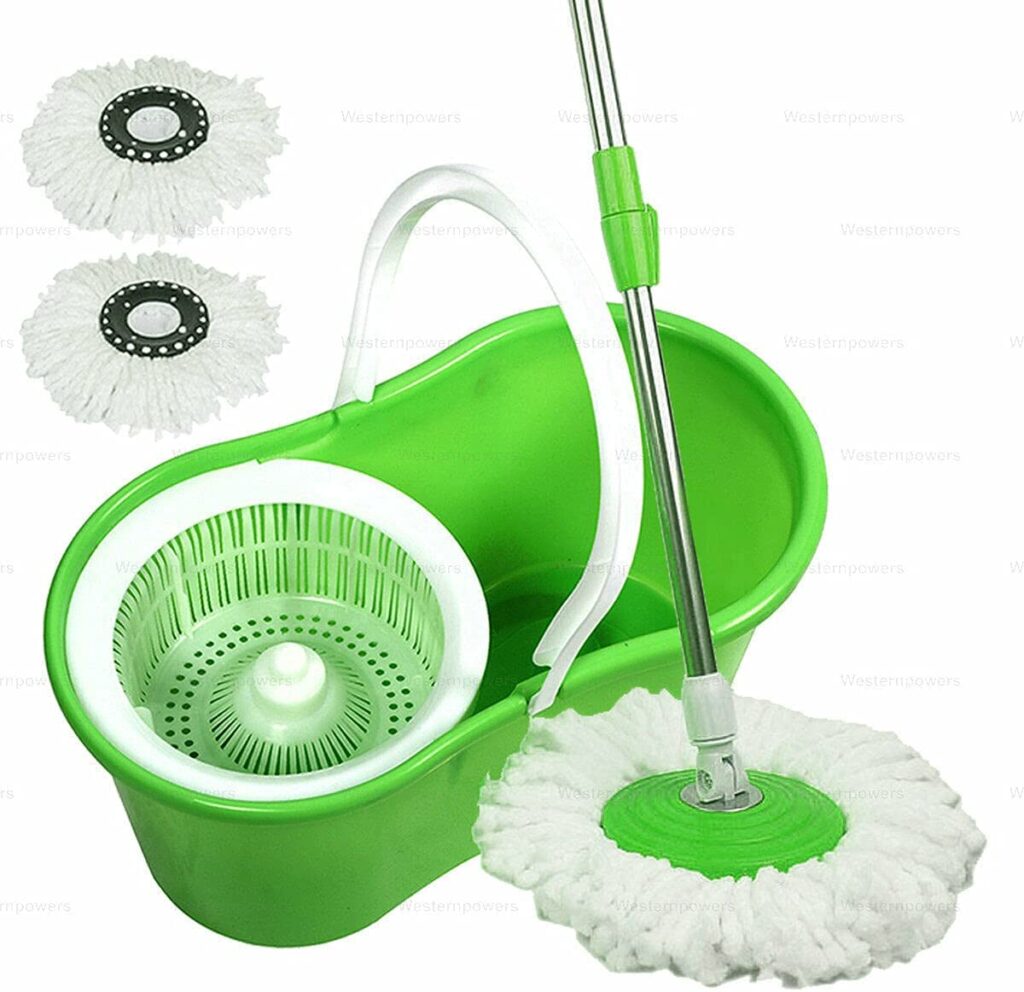 Special Offer - Buy One Rotating Mop (Get One Toilet Brush for Free)
Offer valid while stock lasts (For enquires, please call 08136324553)
All orders within Lagos, Rivers and Abuja are on payment on delivery; However, ₦2,000 commitment fee is required to validate all orders outside these (3) locations, then balance will be paid at the point of delivery
Please note that we incur additional cost for every failed delivery and/or customer unavailability.  Therefore, kindly be sure that you will be available to receive your order before your place it
Kindly complete the form below to proceed with your order